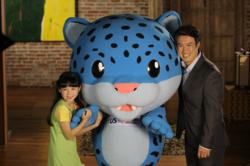 USBSI is unequivocal about its support of small business development
City of Industry, CA (PRWEB) August 06, 2012
US Bankcard Services, Inc. (USBSI) is proud to present its Core Values to the public with four new television commercials that showcase USBSI's expertise, service, innovation, and social responsibility. In addition to the commercials, USBSI is also launching uJournal, a newsletter for its merchants, which is included every two months with the merchant's processing statement. This bimonthly newsletter provides another opportunity for USBSI to interact with its merchants in addition to Facebook.
The first of USBSI's Core Values is to "Share Knowledge". USBSI seeks to offer its expertise in the payment industry to its valued merchants and business partners in order to encourage development of the best business practices possible for all parties. Another important part of this Core Value is to help educate the public on industry changes and events that can impact the way their business is done.
The second Core Value is to "Deliver Exceptional Service". USBSI seeks to deliver services above and beyond the expectations of its merchants. It prioritizes the needs of its merchants and business partners, as well as its employees, in order to bring about the great service that its merchants have come to rely on.
USBSI merchants will not be surprised that USBSI's third Core Value is to "Create Value" , where it has pledged to continue to be at the forefront of payment processing technology and strategy. USBSI works with its partnerships with card associations to provide merchants various value-added services. This ensures that its merchants not only receive the best products and services possible in the industry but it also gives them access to new opportunities that will enable them to expand their businesses.
Last but not least, USBSI prides itself on its commitment to "Social Responsibility". USBSI is unequivocal about its support of small business development because it recognizes the importance of small businesses to local communities. Moreover, USBSI is firmly committed to giving to charitable causes; through support of charitable organizations, USBSI can give back to the local community and beyond.
About US Bankcard Services, Inc.
US Bankcard Services, Inc. is a top rated MSP that offers competitive rates, incredible customer service support, and cutting edge technology in credit card processing services. US Bankcard Services, Inc. offers a wide array of value-added services, including QuickDining (QD) restaurant e-commerce, gift card services, check guarantee, PCI –DSS compliance consultancy, 24-7 multilingual customer service and technical support. US Bankcard Services, Inc. is a registered MSP/ ISO of Elavon, Inc. Georgia.
For more information about merchant bankcard services please visit us at usbsi.com or call us at: 1-888-525-8558.