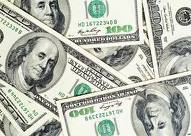 In this tough economy businesses are applying for small business loans through their bank and consistently getting denied
Dallas, TX (PRWEB) September 13, 2011
Merchant cash advances provides financial support as the economy rises. Merchant cash advance companies allow businesses to grow in a tough environment. Funding to small business has increased 96% in 2011 due to merchant cash advances according to merchantcashinadvance.com
In this tough economy businesses are applying for small business loans through their bank and consistently getting denied. Otherwise promising businesses are being cut short due to the lack of funding. Merchant cash advance companies now give these businesses another alternative. Whereas before businesses were faced with only the one option of a bank loan, now they have the other option of selling their future sales at a discount to merchant cash advance companies and receiving immediate cash.
Cash in advance is necessary in this time of need due to the slow recovery of the economy when businesses are already relying on MasterCard and Visa to support their companies through Merchant Cash Advances.
Using such an advance can be an mportant part of success when other companies falter without any other options than to attempt to qualify for a small business loan. Since business loans can be a complicated process and there are restricted use of funds when approved, a merchant cash advance is a much better option.
A Merchant Cash Advance offers the benefits that come with higher approval rates, quicker processing and lack of a requirment of perfect credit in this time of need.
Merchant Cash in Advance asserts itself as the industry's leader in the rate of approvals by being as open and direct with the merchant as possible. The application needs only basic information regarding the business when obtaining a cash advance.
For further information on receiving Merchant Cash in Advance, please visit #factoring:
http://www.merchantcashinadvance.com.
###