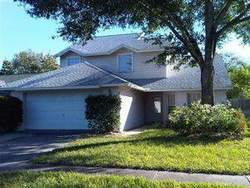 We are giving featured listings away with no charge to the Banker or Real Estate Professional for a limited time
Port Saint Lucie, FL (PRWEB) March 10, 2010
BankOwnedVideos.com has unveiled its topnotch bank owned foreclosure listings engine, which is sure to make tracking down the very best bank owned property deals a snap for a wide array of different interested parties. Despite being completely free of charge for those searching for properties, BankOwnedVideos.com utilizes some of the most cutting edge,  state-of-the-art design and technology to make sifting through the hundreds of different options surprisingly easy. With the introduction of this new service, subscription sites are undoubtedly scrambling to find ways to compete.
 
Our users don't pay a dime.  "We were surprised when we learned that there wasn't a single no-charge bank owned foreclosure property listings site online," says one of BankOwnedVideos.com's founders, Darren Etter.  "After searching high and low, we figured out that every single one of those sites charged substantial fees usually after giving a free trial offer as a hook. We developed BankOwnedVideos.com to be the first completely free bank owned properties listing site; so far, the response has been overwhelmingly positive." Instead of collecting fees from its users, the site relies on advertising revenues to pay its operating costs; in this way, the people who use it get to enjoy its useful benefits for free.
 
Banks, Brokers and Realtors can add property listings by paying a nominal fee for each listing. Our business model benefits everyone involved. The Banks, Brokers and Realtors can list their properties at a nominal price while giving the home buyers and investors the opportunity to search this inventory for free. "This is a win win for all parties involved." says Darren Etter. During the next few months, Real Estate Professionals, Brokers and Bankers can add their listings at zero cost during our launch phase. When you place your listings make sure and choose the zero cost option. "We are giving featured listings away with no charge to the Banker or Real Estate Professional for a limited time."
Browsers can find exactly what they need with in-depth search criteria. Upon arriving at the site, browsers are presented with a simple, point-and-click map of the United States. They can begin their search by clicking on the state they are interested in, or they may scroll over to the more in-depth "Find a Property" search utility. The "Find a Property" utility allows users to specify every imaginable detail of what they are looking for, from the number of bedrooms and bathrooms to the size of the lot that a house sits on. They can even select what type of view they prefer; every possible option has been considered.
 
"A video of a home or business property allows the prospective buyer a realistic view of what the property really looks like. Also, with users being able to locate a Real Estate Agent they are able to have a direct conversation about the property or set up an appointment to view the property," said Etter. "When one combines the convenience of video and the availability of ready Real Estate Agents, he or she will always come out on top."
The site's featured listings highlight some of the very best deals that are currently being offered, helping property investors hone in on listings with the most earning potential in no time flat. The site's Help/FAQ section provides invaluable information for newcomers, helping them learn the ropes of the site and addressing the most common questions and concerns in simple, easy to understand language.
A User-Friendly Interface Is Icing On the Cake. Throughout the entire BankOwnedVideos.com site, browsers are presented with a clean, crisp, easy-to-navigate interface that helps enhance their overall experience. Annoying pop-ups and other distractions don't appear on the site, allowing visitors to get on with their business without any hassles. From start to finish, BankOwnedVideos.com provides a topnotch bank owned property listings service without charging a dime. There's no question that the site will be receiving a tremendous amount of attention, and repeat visitors are going to make up a lot of the traffic that ultimately flows its way.
 
BankOwnedVideos.com provides bank owned foreclosed property listings to the general public for free. Revenue is generated through nominal listing fees with brokers, Realtors and banks. Additional revenue is made through advertising banner sales on the website.
 
For more information about BankOwnedVideos.com or to place a listing please visit BankOwnedVideos.com or contact Darren Etter
Contact
Darren Etter
BankOwnedVideos.com
Phone: 877.861.0006
Web:BankOwnedVideos.com
###