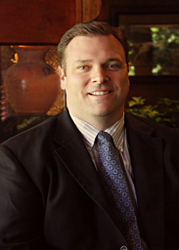 Bankruptcy is not for everyone but could be the option you need to help you and your family get back on track financially.
Phoenix AZ (PRWEB) May 1, 2010
With the downturn of the economy, high unemployment, and the collapse of the housing market, things may be looking a little bleak. The month of March saw a new record for foreclosures in the Phoenix metro area. There were 5,556 foreclosures in March, a 30% increase over February.
But Peoria bankruptcy attorney John N. Skiba says, there is hope. In order to be more easily accessible to clients in dire need of financial counseling, Jackson White Law has expanded their services to the west valley. This new branch located in Peoria will also serve neighboring cities Glendale and Buckeye. Peoria bankruptcy lawyer John N. Skiba works to assist individuals and businesses in financial distress. He advises on whether chapter 7 or chapter 13 is best, and guides individuals through the entire bankruptcy process. This new branch will make it much easier for those in the west valley searching for aid.
Though bankruptcy is not a thing to be considered lightly, it is sometimes the best course of action to be taken. Debt can be eliminated, homes can be saved, and a fresh start made. Sometimes people are surprised when they learn that filing for bankruptcy in Arizona can save their homes. Still, some refrain from filing because of fear of having bad credit in the future, but by the time one is considering bankruptcy, their credit probably isn't that good already. And the truth is, the negative effects of bankruptcy disappear much quicker than most people think. The new branch opened in the west valley by Jackson White Law will help those in Glendale, Peoria, and Buckeye learn more about bankruptcy and the best course of action for them.
To learn more about the new Jackson White Law bankruptcy branch in the west valley or to get a free bankruptcy consultation, visit JacksonWhiteLaw.com.
###