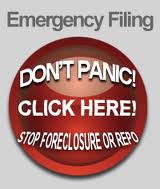 Speak to a Los Angeles bankruptcy attorney for free!
(PRWEB) August 16, 2012
One of Los Angeles California bankruptcy attorneys is making headlines with its recent ad campaign offering struggling Los Angeles residents to speak with a bankruptcy attorney for free. The law offices of Zhou & Chini understand that many residents in Southern California particularly in Los Angeles need help with ones finances. The firm's new ad campaign is offering free consultations for individuals seeking representation from a bankruptcy attorney. Many residents are wondering if they qualify for chapter 7 bankruptcy, known widely as "liquidation" or "straight bankruptcy", Chapter 7 bankruptcy provides filers with protection from creditors and relief from many of the debts that have overwhelmed and burdened them. It will allow an individual to clear most of the outstanding debts quickly and get a fresh start in a persons financial life.
Los Angeles has 9,889,056 residents according to the 2011 U.S Census report. Los Angeles, along with most of Southern California real estate market, was hit hard a few years back and are still feeling the effect. When someone is considering filing bankruptcy in Los Angeles, it is absolutely essential that an individual speaks to an attorney. An experienced bankruptcy firm like the Law Offices of Zhou & Chini will clear many of a clients the debts and allow the individual to start fresh. By contacting a California bankruptcy lawyer, that is the first step in filing bankruptcy – finding a bankruptcy attorney. Remember to bring all financial documents to the initial consultation to get the best advice possible. When working with a bankruptcy attorney, the lawyer in charge will review the financial situation and determine the best course of action to fit the clients needs. Once an attorney has determined if a client can qualify for Chapter 7 bankruptcy, the process is to move the bankruptcy process ahead quickly and smoothly for those who do not qualify for Chapter 7, there is still an option. An individual seeking relief can still file a Chapter 13 bankruptcy case. It will require for the filing individual to enter into a payment plan that will be designed to meet the individual's current ability to pay. Some individuals may want to speak with a reverse mortgage Los Angeles specialist to see if they meet the requirements. For more information about filing for bankruptcy in Los Angeles visit,
The property owner can also try to negotiate a loan modification with the lender. This can allow the homeowner to keep your home and make the payments on the debt more manageable. Many programs have been created to help homeowners stay in the home due to the current mortgage crisis. The U.S. Department of Housing and Urban Development provides information on the government's programs to help homeowners negotiate a mortgage modification. An Los Angeles attorney can help with negotiating with a lender to obtain a loan modification. Fees associated with the negotiation process may limit the benefits of the modification received. The law offices of Zhou and Chini can also check to see if the homeowner qualifies for the new HARP 2 refinance program for residents who are upside down in their home loan. Another option for some may be an Los Angeles reverse mortgage program. To find out more contact abankruptcy attorney in Los Angeles to go over your options. A homeowner can also stop foreclosure process by filing bankruptcy in Los Angeles. By filing a Chapter 13 bankruptcy case the person filing can catch up on back payments on the home through the payment plan worked out with the bankruptcy trustee. The homeowner must continue to make timely payments on your home during the bankruptcy case, or the lender petition the court to proceed with the foreclosure sale. An experienced Los Angeles bankruptcy lawyer can help with filing for bankruptcy now.
Filing for Chapter 13 in Los Angeles may be an option when facing a foreclosure. By filing a petition for Chapter 13 bankruptcy, foreclosure proceedings will automatically be stayed (stopped, delayed). Chapter 13 is the "reorganization" chapter of the Bankruptcy code wherein there is a proposed "plan" for restructuring debts. This is often referred to as "Individual Debt Adjustment" or "wage earner's plan." Chapter 13 serves to protect the debtor's property from liquidation, as would occur in a Chapter 7 bankruptcy. The debtor is required to pay bills over a specified period of time, usually 3 to 5 years. During that time, creditors are restricted from pursuing collections, including contact, lawsuits and more. Foreclosure proceedings may also be stayed. An individual with regular income may be eligible for a Chapter 13, even if he or she is self-employed or operates an unincorporated business. A corporation or partnership is not eligible for Chapter 13. If you are an individual with less than $307,675 in unsecured debt and less than $922,975 in secured debt, the person filing may be eligible to file for Chapter 13. Additionally, the party must have received credit counseling from an approved agency within 180 days before filings. Speak with an attorney in Los Angeles about filing to bankruptcy.
The bankruptcy firm uses SEO professional services to assist in law firm marketing to help spread the message about the importance of speaking with an experienced bankruptcy attorney in Los Angeles, if someone is considering filing. The firm continues its online presence by offering zero cost bankruptcy information on the bankruptcy firm's blog and social media pages. This information along with free consultations the firm hopes to help more homeowners learn about chapter 13 bankruptcy and what options they may have.
About the Firm: The Law Office of Zhou & Chini servicing the cities and counties of California. He is a graduate of UCLA and has been practicing law since 1999. Mr. Zhou has a wealth of experience in bankruptcy, civil litigation, family law, criminal law and unlawful detainers. Zhou and Chini Law Offices provide bankruptcy assistance to Los Angeles, Riverside, Orange County and San Diego residents. If you need a bankruptcy attorney in Riverside or a Orange County bankruptcy lawyer , firm please call the toll free, 888-901-3440