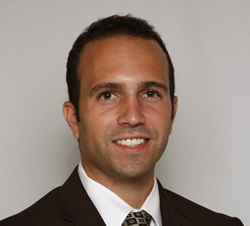 With so many of our fellow community members unemployed or underemployed, bankruptcy filings remain high.
Clearwater, FL (PRWEB) May 02, 2014
Michael A. Ziegler, P.L., a Clearwater bankruptcy attorney, has just launched a new and easy-to-navigate website. In addition to information about his firm and areas of practice, the new website also includes a plethora of helpful articles that help to educate readers about important topics related to debt and bankruptcy.
Since the day Attorney Ziegler first opened his firm, he has been devoted to helping clients who are facing the emotionally devastating reality of overwhelming debt. He understands that being deep in debt can affect much more than a credit rating; it can also mean deeply troubling situations like foreclosure, overdue loans, and stress and strain on personal relationships.
"The Financial Crisis is not over in the Tampa Bay area," Attorney Ziegler wrote in an article on the new website, adding that Florida still leads the nation in Foreclosure activity with thousands of residents in Clearwater, St. Petersburg, and Tampa underwater.
"With so many of our fellow community members unemployed or underemployed, bankruptcy filings remain high."
By providing his clients with personalized legal representation, Attorney Ziegler is proud to offer helpful and high quality assistance in the areas of creditor harassment, civil litigation, foreclosure defense, bankruptcy and debt negotiation.
One article that is already getting a lot of attention from readers focuses on a fairly common problem: preventing harassing phone calls from debt collectors. As anyone who has ever been behind on a payment and gets a collection call knows quite well, the people who make these calls can sometimes be aggressive and unpleasant. As the article points out, people who are in debt should be pro-active about their financial situation, and call the company or companies that they owe money to; by taking the initiative about their debt, it can help people feel more in control of the situation. In addition, when speaking with a debt collector, Attorney Ziegler suggests that people try to stay as cool, calm and collected as possible. Keep the tone business-like and ask the collector to please stop calling.
Anybody who would like to learn more about Attorney Ziegler is welcome to visit the new website; there, they can read about his extensive experience and also read through the educational articles in the blog.
About Michael A. Ziegler:
Attorney Michael "Mike" Ziegler represents consumer and commercial clients in foreclosure defense, bankruptcy, collection matters, association matters, and various other civil litigation issues. Attorney Ziegler obtained his juris doctorate from Florida Coastal School of Law in 2008, and a Bachelor of Arts in Crime, Law, and Justice from Pennsylvania State University in 2005. For more information, please visit http://www.zieglerlawoffice.com/
Michael A. Ziegler, Esq.
Law Office of Michael A. Ziegler, P.L.
13575 58th Street North, Suite 129
Clearwater, FL 33760