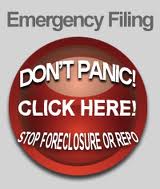 Bankruptcy starts at $0 cost for residents of Newport Beach, Free Consultations!
Newport Beach, CA (PRWEB) July 17, 2012
Bankruptcy attorneys Zhou & Chini are speaking with new clients every day from the recent ad campaign for Newport Beach residents by offering zero cost consultations with experienced bankruptcy lawyers. Zhou & Chini and Associates understand that many residents in Newport Beach are in need of help with personal and business finances. The firm's new ad campaign is offering free consultations for individuals seeking representation from a bankruptcy attorney in Orange County CA. Most consumers that are looking to file would like to know what type of bankruptcy they qualify for, the most common is Chapter 7.
When a consumer files a Chapter 7 Bankruptcy, there is no minimum or maximum amount of debt one can eliminate. A bankruptcy attorney will be able to tell that individual if you qualify to file for Chapter 7 bankruptcy by running a "means test", as well as informing if all your debts are dischargeable. What type information will a bankruptcy attorney need before a person files for a Chapter 7 bankruptcy? The individual will need to get together various documents, including: A list of assets and liabilities (typically pulling a credit report helps) income and expenses as well as other pertinent documentation (W2's and tax returns are required).
A bankruptcy attorney in Newport Beach and its staff should make certain that the necessary documents are included when a person files the bankruptcy petition.
Having a Trustee Assigned is a part bankruptcy process for chapter 7
When A Newport Beach bankruptcy attorney files a Chapter 7 bankruptcy petition, the court appoints a Trustee who will oversee the case. The Trustee is responsible for protecting the interests of the creditors and seeing that all applicable laws and regulations are followed pursuant to the bankruptcy code. Typically within a month after a bankruptcy petition is filed the filing person will have what's known as a 341 creditors meeting. At this meeting, the filing individual will be asked questions pertaining to the current financial situation and whether or not it has changed. Based on the answers that are provide, the Trustee will advise the court on whether the filing individual is eligible for protection under Chapter 7 bankruptcy laws and if that persons bankruptcy will be granted or dismissed.
If the bankruptcy court determines that the individual is eligible to file for Chapter 7, the Trustee will sell off (or "liquidate") all of the non-exempt assets in order to pay the creditors (what is considered "exempt" may vary depending on the state). A bankruptcy attorney in Newport Beach CA can tell the filing party more about state exemptions.
Typically, a discharge order is issued 2-3 months after the meeting of creditors is held. While creditors do have the right to object to a discharge in court, once the discharge is obtained that individual is no longer liable for that debt. While Chapter 7 bankruptcy may be a fairly simple process, it is critical that a person seeking to file should hire certified bankruptcy attorney in Newport Beach CA for the best results. A Newport Beach bankruptcy attorney will help the consumer to better understand the process, and help file the petition, and represent the filing party at the creditors meeting. A bankruptcy attorney should also help you gather the proper documents and make certain all debts are properly discharged.
The firm uses SEO professionals to assist in law firm marketing to promote the message about the importance of speaking with a bankruptcy lawyer in Newport Beach CA. if someone is considering filing. The firm continues its online presence by offering zero cost bankruptcy information on bankruptcy firm's blog and social media pages. This information along with free consultations the firm hopes to attract more Newport Beach residents looking for financial relief.
About the Firm: The Law Office of Zhou & Chini servicing the cities and counties of California. He is a graduate of UCLA and has been practicing law since 1999. Mr. Zhou has a wealth of experience in bankruptcy, civil litigation, family law, criminal law and unlawful detainers. Zhou and Chini Law Offices provide bankruptcy assistance to Orange County, Los Angeles, Riverside and San Diego residents. For more information about the bankruptcy law firm please call the toll free, 888-901-3440 or visit http://bankruptcyattorneyorangecounty.org