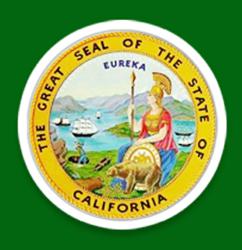 Get the facts about the California bankruptcy exemptions available, call a bankruptcy attorney.
Corona, California (PRWEB) June 11, 2013
Bankruptcy attorneys in Corona Zhou & Chini complete another page for their growing California bankruptcy information wiki site. The new bankruptcy information Corona page is full of useful information including phone numbers and directions to the local California bankruptcy court. Filing for bankruptcy in Corona can be a very difficult decision to make. This is an important decision to make, because declaring bankruptcy in California is a financial choice that will affect the individual for many years.
There are important factors to remember when someone is considering bankruptcy as an option. If the resident owns property in Corona exemptions are used when there is a certain amount of equity in the debtor's primary residence. 704 exemptions allow a Debtor to keep $75,000 of equity if single, $100,000 if married, and more if over a certain age and on a limited income or disabled. These are important details to note when considering this legal option. Many residents in Riverside County were hit with the housing crisis and still have questions about their home loans and second trust deeds. With a Chapter 13 bankruptcy during the term (typically 5 years) of your Chapter 13 plan the 2nd mortgage will be treated as unsecured debt, and will be repaid the same percentage as the rest of the unsecured creditors. In a Chapter 13 bankruptcy the arrears on your 1st mortgage must be repaid before any of the unsecured debt. A 2nd lien that's underwater will be treated just like credit card or medical debt. In order to remove a second mortgage off the property the individual files a lien stripping motion with the court (11 USC §506 (a)). Most courts require that the person file a lien stripping motion that will allow the person to obtain a court order approving the removal of the second mortgage. Once the lien stripping motion is approved, the second mortgage will be treated as unsecured debt in the individual's Chapter 13 bankruptcy case. Filing for Chapter 13 is just one option available, the new wiki page displays all this information and more. To find out more California bankruptcy information, or to speak to a bankruptcy attorney in Corona visit, http://www.californiabankruptcyinformation.com/wiki/corona
The law firm uses professional SEO services to promote the new Corona bankruptcy information page. The firm uses internet marketing to relay the importance of speaking with a bankruptcy lawyer in Corona CA, if someone is considering filing. The firm continues its online presence by offering zero cost bankruptcy information on the bankruptcy firm's blog and social media pages. Using search engine optimization to promote this information, along with offering free consultations, the firm hopes to attract more Corona residents looking for financial relief. To read more on the firm's bankruptcy attorney Corona Facebook page visit, http://www.facebook.com/BankruptcyAttorneyCorona
About the Firm: The Law Office of Zhou & Chini servicing the cities and counties of California. He is a graduate of UCLA and has been practicing law since 1999. Mr. Zhou has a wealth of experience in bankruptcy, civil litigation, family law, criminal law and unlawful detainer. Zhou and Chini Law Offices provide bankruptcy assistance to Orange County, Los Angeles, and San Diego residents. Contact the office below for more information regarding a bankruptcy lawyer in Riverside California.
Contact: Ron Chini
Website: info(at)bankruptcyattorneyorangecounty(dot)org
Phone: 888-901-3440