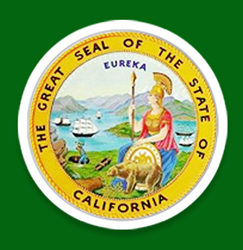 Get all the information needed about bankruptcy, call for a no cost consultation today!
Hemet, California (PRWEB) June 13, 2013
The bankruptcy law office operates its services from many locations in Southern California. They are building multiple local city specific bankruptcy information pages for residents to better understand the California bankruptcy laws. The latest page to be completed is a bankruptcy information Hemet page. The newest page displays content relevant for those that live in the city. The page shows which court house where they should file, and many informative links to government sites about the different Chapters of bankruptcy. Filing for bankruptcy is a very serious decision to make; the first step in determining if you qualify is by taking the means test. The means test is the test used by courts to determine eligibility for Chapter 7 or Chapter 13 bankruptcy. It was added to the bankruptcy code in 2005 to prevent wealthy debtors from filing for Chapter 7 bankruptcy. The means test assists the court in determining whether a debtor's income is above or below the state's median income. Debtors below the median are usually allowed to file for Chapter 7 bankruptcy, those above line file for Chapter 13. A Hemet bankruptcy attorney usually can determine which bankruptcy will yield the best result prior to the debtor taking a means test. To find out more about what Chapter of bankruptcy may be the best fit, or to speak directly to a bankruptcy lawyer in Hemet visit, http://www.californiabankruptcyinformation.com/wiki/hemet/
The Hemet bankruptcy information page with also help debtors determine what unsecured debt is. Unsecured debt is a loan which is not secured by an asset. An example of unsecured debt is the balance owed on a credit card. Secured debt is backed by an asset, such as a house or a car. A bankruptcy attorney in Hemet should be consulted regarding a debtor's balance of unsecured and secured debt. It can make a difference in which type of bankruptcy will provide better results. The bankruptcy lawyers want residents to know that there is a law firm that can answer all these types of questions at no cost. The individuals that do not find what they are looking for on the new page can call to firm and speak with an experienced bankruptcy lawyer. The firm offers a no cost 30 minute consultation to discuss the individual's financial situation. The attorneys can be reached seven days a week at 888-901-3440
The bankruptcy lawyers use professional search engine optimization services to assist in law firm marketing to help promote the message about the importance of speaking with a bankruptcy lawyer in Hemet CA, if someone is considering filing. The firm continues its online presence by offering zero cost bankruptcy information on the firm's bankruptcy blog and social media pages. This information, along with free consultations the firm hopes to attract more Hemet residents looking for financial relief. To learn more information about the law office and the services they provide, view the bankruptcy attorneys Hemet Facebook page, or YouTube channel.
About the Firm: The Law Office of Zhou & Chini servicing the cities and counties of California. He is a graduate of UCLA and has been practicing law since 1999. Mr. Zhou has a wealth of experience in bankruptcy, civil litigation, family law, criminal law and unlawful detainer. Zhou and Chini Law Offices provide bankruptcy assistance to Orange County, Los Angeles, and San Diego residents.
For more information about the central district of California bankruptcy riverside court, or to speak with an attorney call toll free.
Contact: Ron Chini
Website: info(at)bankruptcyattorneyorangecounty(dot)org
Phone: 888-901-3440