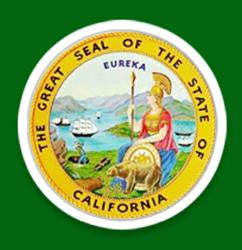 The new bankruptcy information page for Los Angeles locals has everything you need to know about the bankruptcy process in Los Angeles
Los Angeles, California (PRWEB) May 18, 2013
The California bankruptcy attorneys recently developed a very useful web page for the benefit of their clients that is designed like a Wikipedia source and is quite easy to use. The page explains the basics of this legal procedure as well as gives details on California bankruptcy exemptions, and many other important aspects. However, the most helpful part of this new web page is the addition of government links pointing to federal bankruptcy laws and authentic administration data that allow the visitors to get in touch with an experienced lawyer right away and say goodbye to financial troubles. Although many people face financial troubles in their life, some are not aware of all the options that are available to them to get out of this mess. Sometimes filing bankruptcy is the only feasible option left to debtors , in many cases one of the alternatives may also prove to be helpful, such as negotiating with the creditors for getting an extension, or creating a repayment plan without having to approach the court of law. It is therefore very important to learn the basics of bankruptcy as well as rules and policies governing this type of legal procedure in order to act wisely, and sensibly in such a situation where the future is at stake. Knowing that most people are not even aware of the basics, the renowned bankruptcy attorneys in Los Angeles recently launched a very helpful web page designed like a Wikipedia source that not only explains various aspects of federal bankruptcy laws, but also gives important government links pointing to authentic and reliable data. The page has been made public for everyone who is facing financial difficulties whether they have to pay their debts or receive payment from debtors or defaulters who are consistently delaying their outstanding dues. To learn about filing for bankruptcy in Los Angeles or speak with a bankruptcy lawyer visit, http://www.californiabankruptcyinformation.com/wiki/los-angeles
The page provides customized information for various cities so that people living in one region won't have to rely on other sources in order to get information on bankruptcy. The major areas covered in the page include introduction to the legal process known as bankruptcy, how to file under Chapter 7, Chapter 11, and Chapter 13 of the Bankruptcy Code, various alternatives to bankruptcy available to a debtor, information on rebuilding or re-establishing credit, and details of creditor harassment laws. In addition to these, the visitor gets information about California bankruptcy lawyers in order to hire one right away and get out of financial troubles for good. Those seeking information about bankruptcy in Los Angeles can contact the central district California bankruptcy court house.
In situations where the future is at stake, most people look for only top-rated and highly qualified lawyers who would help them get out of the difficulties they are currently facing. The same is true with financial matters where filing bankruptcy cannot be evaded. It is important to act intelligently before and after filing personal bankruptcy in order to get a fresh start and then rebuild credit for a stable financial future. A seasoned attorney in Los Angeles can greatly help a debtor in this regard so that he or she may live a happy and fruitful life.
The bankruptcy law firm gets marketing assistance from http://www.KnackMedia.com the top SEO company in the US, to promote the message about the importance of speaking with a bankruptcy lawyer in Long Angeles CA, if someone is considering filing. The firm continues its online presence by offering zero cost bankruptcy information on bankruptcy firm's blog and social media pages. This information along with free consultations the firm hopes to attract more local residents looking for financial relief.
About the Firm: The Law Office of Zhou & Chini servicing the cities and counties of California. He is a graduate of UCLA and has been practicing law since 1999. Mr. Zhou has a wealth of experience in bankruptcy, civil litigation, family law, criminal law and unlawful detainer. Zhou and Chini Law Offices provide bankruptcy assistance to Orange County, Los Angeles, and San Diego residents.
Contact: Ron Chini
Website: info(at)bankruptcyattorneyorangecounty(dot)org
Phone: 888-901-3440