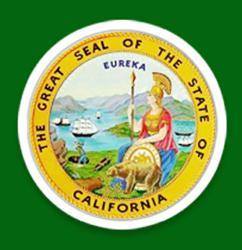 Get all the bankruptcy information needed from Orange County's top attorneys, call today 888-901-3440
Orange County California (PRWEB) May 21, 2013
The residents of Orange County looking for a complete and easy-to-use source on bankruptcy now have a chance to obtain all the required information. Locals can visit this new Wikipedia style page launched by the experienced bankruptcy attorneys in Orange County California. The page contains all relevant details on the topic of bankruptcy as well as useful links that point to authentic and reliable government sites. Moreover, there is information on federal bankruptcy laws and details of getting in touch with a lawyer based in California and file bankruptcy under his advice. There are many important topics related to bankruptcy that need explanation and further elaboration particularly for those who have no prior experience of filing a petition under the Bankruptcy Code. These include federal rules of bankruptcy procedure, local bankruptcy laws, and post judgment interest rates in addition to basics of bankruptcy and the various Chapters under which bankruptcy can be filed in a federal court. It is often difficult to find all this information in one comprehensive source, let alone get access to important government links to discover which California bankruptcy court one should attend. The talented bankruptcy attorneys in Orange County Zhou & Chini recently came up with a solution to this problem in the form of a new Wikipedia style web page. This page serves the purpose of an educational source as well as a platform that allows debtors to hire an experienced attorney in order to assist them in filing personal bankruptcy. This useful web page has been compiled and prepared by seasoned lawyers with years of experience who wish to help their clients get out of financial difficulties in a short span of time. To talk to a bankruptcy lawyer or to view the new page offered by the law firm visit, http://www.californiabankruptcyinformation.com/service-area
The most important chapters that come under the Bankruptcy Code are, Chapter 7, Chapter 13, and Chapter 11, pointing to Liquidation, Reorganization, and Adjustment of Debts of an Individual with Regular Income respectively. First of all, it is required to choose one of these types and then proceed with other steps that include filling out various forms and collecting documents of proof to convince the judge that the debtor is in fact an honest individual or company who somehow got into financial trouble with creditors. Many people are not aware of many other options that are available, and the viable alternatives to bankruptcy. A lawyer is better able to explain how these options might be useful for an individual so that person can make an educated decision about filing or not filing for bankruptcy. Although this legal procedure has been designed for sincere citizens of the United States, it is often better to know all the legal options of bankruptcy to make sure the correct Chapter is chosen. A person is now allowed to file another case of bankruptcy for a period of eight years following his first petition. So, if other options are helpful and allow an individual to come to a settlement with their creditor, it may be a better choice instead of filing bankruptcy. Orange County residents can view the different items on the page to discover what choice may be right for them. The attorney's also offer a 30 minute consultation for individual that still are on the fence about what to do.
The Orange County bankruptcy law firm use professional SEO services assist the firm in marketing, and to promote the message about the importance of speaking with a qualified lawyer in Orange County CA if someone is considering filing. The firm continues its online presence by offering zero cost bankruptcy information on bankruptcy firm's blog and social media pages. Providing this information, along with free consultations, the law firm hopes to attract more Orange County residents looking for financial relief. The firm also has a YouTube channel that provides useful videos and links to further assist those in need. To learn more information view the bankruptcy attorneys Facebook page, https://www.facebook.com/BankruptcyAttorneyOrangeCounty
About the Firm: The Law Office of Zhou & Chini servicing the cities and counties of California. He is a graduate of UCLA and has been practicing law since 1999. Mr. Zhou has a wealth of experience in bankruptcy, civil litigation, family law, criminal law and unlawful detainer. Zhou and Chini Law Offices provide bankruptcy assistance to Orange County, Los Angeles, and San Diego residents. For more information about using a bankruptcy lawyer in Riverside CA, call toll free.
Contact: Ron Chini
Email: info(at)bankruptcyattorneyorangecounty(dot)org
Phone: 888-901-3440