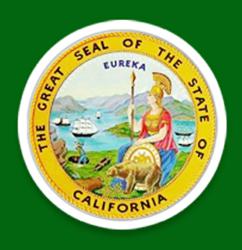 Get access to free bankruptcy information, or receive a no cost consultation from a San Diego law firm.
San Diego, California (PRWEB) May 16, 2013
The very impressive California bankruptcy information website from Zhou &has completed the San Diego page. The newest addition to the site has contact numbers, and directions to the closest bankruptcy court location, along with useful links. Although bankruptcy filings have slowed in San Diego, there are still many seeking information about bankruptcy and the different Chapters available. The new page provides links to government pages that explains these in detail. The bankruptcy attorneys in San Diego want to make sure individuals have a solid understanding of which debts can be eliminated by bankruptcy, and which ones cannot. Debts like student loans, child support or alimony payments, and taxes, are generally not discharged through bankruptcy. Bankruptcy can help if wages are being garnished, or on unsecured debts, like, credit cards and utility bills. There is bankruptcy information about all the different items that can or cannot be taken care of by filing for bankruptcy when you visit the new website and its links. The lawyers suggest not using just a paralegal to guide you through the bankruptcy process. While some paralegals may have the necessary knowledge to provide all the answers individuals need, they cannot give legal advice legally. Because of this, those individuals are not guaranteed in any way to receive accurate information or advice. A bankruptcy attorney, on the other hand, has a legal and ethical obligation to provide accurate information and sound advice. The bankruptcy lawyers want people considering filing for bankruptcy to avoid running up your debt limit before you file for bankruptcy. Judges and creditors look at recent history along with the individual's current financial situation. A judge can deny some of the debts from being wiped out if they think the filer is just taking advantage of the system. To discover more about filing for bankruptcy in San Diego, or to speak with an attorney to discuss the options available visit, http://www.californiabankruptcyinformation.com/wiki/san-diego
The bankruptcy lawyers use a local SEO company to assist in law firm marketing to promote the message about the importance of speaking with a bankruptcy lawyer in San Diego if someone is considering filing. The firm continues its online presence by offering zero cost bankruptcy information on law firm's blog and social media pages. This information along with free consultations the firm hopes to attract more residents looking for financial relief.
About the Firm: The Law Office of Zhou & Chini servicing the cities and counties of California. Mr. Zhou is a graduate of UCLA and has been practicing law since 1999. Mr. Zhou has a wealth of experience in bankruptcy, civil litigation, family law, criminal law and unlawful detainers. Zhou and Chini Law Offices provide bankruptcy assistance to Orange County, Los Angeles, Riverside and San Diego residents. For more information about the bankruptcy law firm please call them directly.
Contact: Ron Chini
Email: info(at)bankruptcyattorneyorangecounty(dot)org
Phone: 888-901-3440