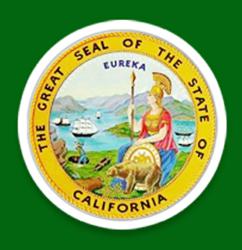 Talk to a Santa Ana bankruptcy attorney today and find out what your legal options are.
Santa Ana California (PRWEB) May 20, 2013
The experienced and highly rated bankruptcy attorneys Zhou & Chini recently released a very useful and informative web page on the topic of California bankruptcy laws to help their clients. The page has been designed like a Wikipedia source so that people may find it easy to use and gain access to all the required information in a short span of time. The content is arranged in different categories on this page including helpful links wherever needed to let people visit authentic government sites for credible data and statistics. The page also contains government mailing addresses and phone numbers so that anyone who wants to get direct access to these units may do so without any difficulty. Bankruptcy is a legal process that involves many Chapters relevant to various types of individuals as well as businesses that wish to file bankruptcy to get relief from their debts. It is often difficult to obtain all the required information by seeking help from one source. Moreover, it is a tricky job to decide which sections are more important than others and which Chapters are related to a particular situation. Many people living in Orange County forego the idea of filing bankruptcy simply because there is so much to absorb and the difficulties of finding an affordable bankruptcy attorney in Orange County that can assist them. Keeping in view this situation, the most sought-after bankruptcy attorneys living in Santa Ana came up with a practical solution in the form of a web page designed like a Wikipedia source that contains all the required information, as well as important links to authentic government sites and reliable data. The page has been compiled to help individuals clear away all their financial troubles whether they are the debtors or the creditors. The experienced lawyers are there to help both these groups so that they can start afresh with a clean credit history to continue with their lives. To learn more about filing for bankruptcy or to speak with a bankruptcy attorney visit, http://www.californiabankruptcyinformation.com/wiki/santa-ana
The new web page is highly useful because it contains links to get in touch with reliable bankruptcy attorneys who have years of experience in this area. In most cases, there is not enough time to first gain insight into what bankruptcy is all about and then search the internet database for accomplished lawyers who have helped many individuals in the past to get relief from all their debts. To make the best use of available time, it is therefore important to gain access to a comprehensive source like this Wiki style page that has everything a person facing economic breakdown is looking for. There are many additional sections on the page that are often not present in other sources, such as mailing addresses of government bodies, emergency motion contacts, statistics, and court publications. All these sections might be important for some people who either are planning on filing bankruptcy in near future, or who wish to get straight with their creditors who are not making their payments on time. The new page is not a substitute for a legal opinion but merely a starting point for many who may have unanswered questions about the bankruptcy process. It is a great tool to gather information needed to find out how bankruptcy works and what the California bankruptcy exemptions are. To discover all the information needed, or to asses ones particular financial options contact the firm directly at 888-901-3440.
The Santa Ana bankruptcy law firm uses a professional SEO company to assist in law firm marketing to promote the message about the importance of speaking with a bankruptcy lawyer in Santa Ana CA, if someone is considering filing. The firm continues its online presence by offering zero cost bankruptcy information on bankruptcy firm's blog and social media pages. Having a local SEO company promoting free consultations, the firm hopes to attract more Santa Ana residents looking for financial relief. To read more on the firm's bankruptcy attorney Orange County Facebook page visit, http://www.facebook.com/BankruptcyAttorneyOrangeCounty
About the Firm: The Law Office of Zhou & Chini servicing the cities and counties of California. He is a graduate of UCLA and has been practicing law since 1999. Mr. Zhou has a wealth of experience in bankruptcy, civil litigation, family law, criminal law and unlawful detainer. Zhou and Chini Law Offices provide bankruptcy assistance to Orange County, Los Angeles, Santa Ana and San Diego residents.
Contact: Ron Chini
Website: info(at)bankruptcyattorneyorangecounty(dot)org
Phone: 888-901-3440