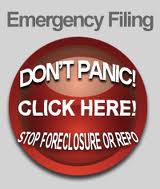 Get a free consultation for the best bankruptcy attorney in Anaheim
Anaheim, California (PRWEB) April 09, 2013
The highly regarded Anaheim bankruptcy lawyers Zhou & Chini have released a video for their clients located in Anaheim and its surrounding area. The "how to hire an Orange County bankruptcy attorney" video is to help residents better understand the basics of this process, and get in touch with a reliable and experienced attorney in no time. Getting out of a financial mess is a complex procedure that cab be almost impossible to complete without the help of professional. The bankruptcy attorneys in Anaheim California are trying their best to assist those unfortunate people and businesses who have been considering filing for bankruptcy. There is nothing more helpful than a step by step video on the topic of bankruptcy basics so that those who have been the looking for California bankruptcy information can help ease their concerns about this unfortunate event could learn the concept easily. The bankruptcy attorneys in Anaheim have developed a video that explains the basics very effectively to even those among us who have absolutely no idea what this type of bankruptcy they may qualify for. The video has been compiled using quite simple language explaining all the legalities clearly with links to websites for more detailed information. The information in the video is useful for anyone considering filing for Chapter 7 bankruptcy in Anaheim or Chapter 13 bankruptcy. Moreover, people working in the court and media workers can also benefit from this video and its links. The rules of each bankruptcy court can be slightly different from one another so it is important to learn the Federal Rules of Bankruptcy Procedure as explained in the professional legal documents. The video also explains various legal proceedings suitable for an individual debtor who is earning on a regular basis. Individuals can identify particular chapters of bankruptcy so that a specific and more targeted petition can be filed. To view the latest video by the firm visit, http://www.youtube.com/watch?v=uJ02OWy9hW0
There are around 90 bankruptcy courts located throughout the United States. For more details on the court located in your district or the city of Anaheim, residents should get in touch with an experienced and qualified Orange County bankruptcy attorney. According to the video released by Anaheim bankruptcy attorneys, there are only a handful of bankruptcy types that can be filed under the Bankruptcy Code. Through bankruptcy, debtors can get rid of heavy debts and start their financial life afresh, and they can get started by watching this video. It is true that most of the debtors are honest individuals who work day and night to avoid such a situation. But the economic ups and downs are so complicated that often it becomes difficult and sometimes impossible to escape such circumstances. The Orange County bankruptcy attorneys understand that it is important to give this person a new opportunity to try and make their future bright and prosperous once again. Most of individuals simply have no idea how to proceed when being faced with these legal issues. The video explains the federal bankruptcy laws as well as gives answers to some of the most important and commonly asked questions about this process. Those who looking to learn more about the process, and would like to seek professional legal help can watch this video and benefit from the information contained in it. Individuals that are confused about the laws depend on such free information to help get the correct information about filing for bankruptcy. The best way is to obtain all the information needed is then hire a competent attorney or financial advisor to get on with the court proceedings. To speak with a Anaheim bankruptcy lawyer for free visit, http://www.bankruptcyattorneyanaheim.info.
The Anaheim bankruptcy firm uses professional SEO services to assist in law firm marketing to promote the message about the importance of speaking with a bankruptcy lawyer in Anaheim CA, if someone is considering filing. The firm continues its online presence by offering zero cost bankruptcy information on bankruptcy firm's blog and social media pages. This information along with free consultations the firm hopes to attract more Anaheim residents looking for financial relief. To read more about the firm's bankruptcy attorney Anaheim Facebook page visit, https://www.facebook.com/BankruptcyAttorneyAnaheim.
About the Firm: The Law Office of Zhou & Chini servicing the cities and counties of California. He is a graduate of UCLA and has been practicing law since 1999. Mr. Zhou has a wealth of experience in bankruptcy, civil litigation, family law, criminal law and unlawful detainer. Zhou and Chini Law Offices provide bankruptcy assistance to Orange County, Los Angeles, Orange County and San Diego residents.
Contact: Ron Chini
Website: info(at)bankruptcyattorneyorangecounty(dot)org
Phone: 888-901-3440