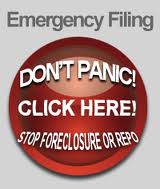 Helping Irvine residents by offering free consultations and payment plans, call today and speak with an attorney
Irvine CA (PRWEB) September 26, 2012
Zhou and Chini's exemplary commitment towards helping people in need of debt relief have made them the most preferred bankruptcy attorneys in Irvine. As a result of the recent economic slowdown, many residents in this region still find themselves in a tight spot as far as financial conditions are concerned. Making things worse, the job market has deteriorated beyond proportion with many people having to do away with their high paying jobs. The importance of efficient Irvine bankruptcy attorneys have increased significantly in this scenario.
However, using the service from these Irvine bankruptcy attorneys is often beyond the means for someone already struggling with his/her finances. Depending on the nature of the case, the average cost for filing for bankruptcy in the city costs betweens $2500 and $4500. Zhou and Chini recently launched their online marketing campaign offering free consultation sessions of the city residents. The company also offers all vital information pertaining to bankruptcy via the official blog and Facebook Page of the company. To learn more about the service from the most cost efficient bankruptcy attorneys in Irvine, call toll free 888-901-3440
While taking advantage of the free consultation from Irvine bankruptcy attorneys from Zhou and Chini, the first step involves finding out the Chapter or type of bankruptcy that the applicant qualifies for. To apply for Chapter 7 bankruptcy in Irvine, an individual is required to undergo a means test that considers liabilities, assets, expenses, and income of the person. This type of bankruptcy is only permitted only when the income of the applicant is less than the median income of the state. During the free consultation, the applicants can find out the Chapter of bankruptcy they fall under. While applying for bankruptcy, the applicants are also required to furnish detailed documents pertaining to their tax returns, liabilities, and assets.
Unlike any other Irvine bankruptcy attorney firm, Zhou and Chini has recently hired a professional SEO consultant to offer full time guidance in order to reach out to more city residents who are badly in need of low cost legal support for filing bankruptcy petition. It must be mentioned here that the company recently created waves in the city by introducing payment plans starting from as little as $100 down to get the process started. Talking about the success of their recent marketing strategy, a senior representative of the law firm said, "It's great to see this kind of response from the people in Irvine. We want to let them know that we can help them solve their problem and provide them long term relief from the creditors for the minimum expense."
About the Firm: The Law Office of Zhou & Chini servicing the cities and counties of California. He is a graduate of UCLA and has been practicing law since 1999. Mr. Zhou has a wealth of experience in bankruptcy, civil litigation, family law, criminal law and unlawful detainer. If you are looking for an Orange County bankruptcy lawyer contact the law office at the number below
Contact: Ron Chini
Phone: 888-901-3440