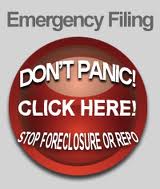 Hire Orange County's leading bankruptcy attorneys for as little as $100 down!
(PRWEB) August 26, 2012
Orange County is no stranger to the term bankruptcy, the residents have felt there part of the jobs and housing troubles. The law offices of Zhou and Chini are assisting Orange County California residents the best way the bankruptcy attorneys can, by offering payment plans for those interested. Just a short time ago the firm offered free consultations for individuals seeking bankruptcy protection. Now the bankruptcy firm is advertising payment plans for as little as $100 down to stop creditors. A firm representative stated "We know times are tough for some people, that is why we offered to speak with OC residents for free regarding their finances. Now with payment plans we hope people that we considering filing can now afford to".
This first for Orange County residents depends on whether the filing for Chapter 7 or a Chapter 13 bankruptcy. Before filing a Chapter 7 bankruptcy in Orange County, the filer must take a means test which takes income, expenses, assets, and liabilities into account. As a general rule, if the filer's income is below that of the state's median income, a Chapter 7 bankruptcy will be permitted. For either a Chapter 7 or a Chapter 13 bankruptcy, filers can go directly to the court but it is highly recommended to have an experienced Orange County bankruptcy attorney do the bankruptcy court filing. People are often concerned about vehicles and how they are treated in bankruptcy. A bankruptcy court filing stops all collection efforts including vehicle repossessions. A Chapter 7 stops the process during time the bankruptcy filing is active but balances must be brought current shortly after the bankruptcy process is completed. A Chapter 13 bankruptcy can actually avoid repossession with the use of an "auto cram down". An auto cram down can reduce monthly payments, reduce the amount due, and allow for payments to be caught up over time through a court approved payment plan.
The BAPCPA also required individuals to undergo credit counseling with a credit agency that is approved by the United States Trustee's Office prior to filing for Chapter 7 or Chapter 13 Bankruptcy. The goal of credit counseling course is to provide information about avoiding debt accumulation, create a repayment schedule or give advice to eliminate the need to file for bankruptcy. All repayment plans and evidence of completing the credit counseling class must be submitted to the bankruptcy court prior to filing for Chapter 7 or Chapter 13 Bankruptcy. Contact an Orange County California bankruptcy attorney for more information. Orange County Individuals must also complete another credit counseling course to learn financial management prior to the discharge of debt under their bankruptcy plan. Evidence of the credit counseling completion must also be submitted to the bankruptcy court before the dismissal of debt under the bankruptcy process. A qualified California Bankruptcy Lawyer can assist the filer with bankruptcy credit counseling.
Some Orange County property owners face foreclosure and might not qualify for the HARP Refinance program. The Home Affordable Refinance Program is a government initiative to help homeowners lower the payments through lower interest rates and/or extended mortgages. If that's the scenario, there are methods to help stop a foreclosure; a person can also stop foreclosure process by filing bankruptcy. By filing a Chapter 13 bankruptcy case an individual can catch up on back payments home and bills through the payment plan worked out with the bankruptcy trustee. The person must continue to make timely payments on the home during the bankruptcy case, or the lender petition the court to proceed with the foreclosure sale. The bankruptcy attorneys Zhou and Chini can assist you filing for bankruptcy in Orange County.
The use of a skilled bankruptcy attorney in Orange County to assist someone in debt is being used more and more as individuals find out the bankruptcy is not something to be ashamed of. The bankruptcy law office of Zhou and Chini, have devoted numerous hours to provide free information on the firm's website and also through social media. The firm believes by providing as much information possible to the public, it will allow consumers to make smart choices on financial decisions, or whether or not they qualify for bankruptcy. For more information visit http://bankruptcyattorneyorangecounty.org.
The Orange County bankruptcy attorneys uses SEO professional services to assist in law firm marketing to promote the message about the importance of speaking with a bankruptcy lawyer in Orange County CA. if someone is considering filing. The firm continues its online presence by offering zero cost bankruptcy information on bankruptcy firm's blog and social media pages. This information along with free consultations and payment plans, the firm hopes to attract more Orange County residents in need of financial relief. To learn more about bankruptcy firm's bankruptcy attorney Orange County Facebook page visit http://www.facebook.com/BankruptcyAttorneyOrangeCounty
About the Firm: The Law Office of Zhou & Chini servicing the cities and counties of California. He is a graduate of UCLA and has been practicing law since 1999. Mr. Zhou has a wealth of experience in bankruptcy, civil litigation, family law, criminal law and unlawful detainers. Zhou and Chini Law Offices provide bankruptcy assistance to Orange County, Los Angeles, Orange County and San Diego residents. If you live in San Diego or Orange County and believe you may qualify for a reverse mortgage to help manage debts speak with one of our attorneys for more information about the bankruptcy law firm please call the toll free, 888-901-3440