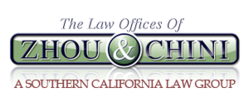 Bankruptcy Attorneys offer a free 30 minute consultation for Murrieta locals
Murrieta California (PRWEB) May 10, 2013
The new California bankruptcy information website completes its Murrieta California bankruptcy information page. The Zhou and Chini bankruptcy law office has been developing a new "wiki style" website that has informational links that direct people to state and federal websites. Many individuals in Murrieta are looking to file for Chapter 7 bankruptcy, Know widely as "liquidation" or "straight bankruptcy". Chapter 7 bankruptcy provides that person with protection from their creditors and relief from many of the debts that have overwhelmed and burdened them. It will allow the filer to clear most of the outstanding debts fast and get a fresh start with their financial life. To qualify for a Chapter 7 bankruptcy people must make less than the median income for people in the area. If the individual's income is above the medium income leveling the area, that person may still be Eligible for Chapter 7 protections, but the individual will have to undergo a means test to determine how much disposable income is available. Under Chapter 7 bankruptcy, the filer will have the ability to keep all of the exempt assets. Exempt items differ from state to state. Generally they will include retirement savings in approved pensions, 401K and individual retirement accounts (IRA). Some debts are not eligible for discharge in bankruptcy. Child support payments, student's loans and most tax debt will not be discharged in bankruptcy. The Murrieta bankruptcy lawyers believe it is best to consult with an attorney if someone is going to file bankruptcy. The lawyers offer a no cost consultation for anyone who is considering filing and can be reached through their website here, http://www.bankruptcyattorneyinmurrieta.com.
The new website is a massive display of bankruptcy law information and links. The new page for Murrieta has all the information someone would need to make an informative decision about filing. The new page should be the go to site for individuals looking for all the information pertaining to filing for bankruptcy in Murrieta. Financial problems can be trying, but there is help available. Filing bankruptcy can bring a relief from creditor phone calls and debt collection efforts. It will allow the individual that files to restructure the debt and begin building a brighter future.To schedule a free and confidential consultation call the Law Offices of Zhou & Chini today and speak with a California bankruptcy attorney. To view the new page visit, http://www.californiabankruptcyinformation.com/wiki/murrieta/
The law firm has been using a SEO company to promote the bankruptcy attorneys for internet marketing to help promote the message about the importance of speaking with an experienced bankruptcy attorney in Murrieta CA, when an individual is considering filing for bankruptcy. The bankruptcy firm continues its online presence by offering no cost bankruptcy information on the firm's blog and social media bankruptcy pages. This information along with zero cost consultations the Riverside bankruptcy attorneys hope to help more homeowners learn about bankruptcy and what options they may have. To read more on the bankruptcy attorney Murrieta Facebook page visit, http://www.facebook.com/BankruptcyAttorneyMurrieta.
About the Firm: The Law Office of Zhou & Chini servicing the cities and counties of California. He is a graduate of UCLA and has been practicing law since 1999. Mr. Zhou has a wealth of experience in bankruptcy, civil litigation, family law, criminal law and unlawful detainers. Zhou and Chini Law Offices provide bankruptcy assistance to Riverside, Los Angeles, Riverside and San Diego residents. For more information about bankruptcy attorney Riverside law firm please call the toll free, 888-901-3440
Contact:
Ron Chini
Phone: 888-901-3440
Email: info(at)bankruptcyattorneyinmurrieta(dot)com