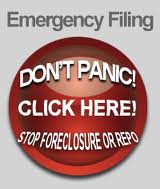 Talk with one of Orange County's top bankruptcy attorney for free!
Newport Beach, CA (PRWEB) April 12, 2013
Keeping in view the increasing number of people going bankrupt in Newport Beach, the popular bankruptcy attorneys Zhou & Chini recently decided to compile a useful video on the basics of bankruptcy. The content is intended to educate the viewers on the basic concepts related to this legal procedure and how to proceed with it. Moreover, it also covers some of the other options available for residents of Newport Beach. Bankruptcy is a legal process that many people dread, and not many people look forward to it. It's true that the best way to secure a financial career is to pay off all debts on time and avoid filing bankruptcy. However, in today's dire economic situation where everyone is trying their best to meet both ends meet, it sometimes becomes difficult to avoid such a situation. It is always a good decision to first negotiate creditors and ask for an extension for repayment of debts. Moreover, individuals can go for credit counseling first and get in touch with an experienced attorney before filing a petition under the Bankruptcy Code. Keeping in view the current circumstances where most people living in the Newport Beach have no idea whether they should file bankruptcy or not, the popular bankruptcy attorneys in Newport Beach launched a very useful video recently, titled as "Basics of Bankruptcy". By watching this video, residents can get answers to most commonly asked questions about this procedure. When someone have been unsuccessful negotiating with creditors, then filing a petition for bankruptcy might be the only viable solution. To talk with an Orange County bankruptcy attorney or to view the video for Newport Beach visit, http://www.youtube.com/watch?v=KwSwLPgPslM.
A bankruptcy petition is made up of certain documents known as the Official Bankruptcy Forms that need to be duly filled to provide all the required information adequately. Individuals should seek help of a seasoned Newport Beach bankruptcy attorney to completely fill these forms and to avoid mistakes. For a chapter 7 bankruptcy petition, a case trustee is appointed by the bankruptcy court that is responsible for liquidating the debtor's nonexempt assets. The video explains that liquidation can be avoided by using information contained in chapter 13 of the Bankruptcy Code. Federal bankruptcy laws were updated in 2005, under the Bankruptcy Abuse Prevention and Consumer Protection Act (BAPCPA), which was passed to make it more difficult for individuals to file for bankruptcy. The Act eliminates the automatic eligibility to file for Chapter 7 bankruptcy and forces the repayment of some of an individual's debt under Chapter 13 bankruptcy. It should be remembered that not all types of debts are discharged. So, the need to get in touch with an experienced Newport Beach bankruptcy lawyer is important to learn more about the types of debts that can be discharged. The initial step in the "Means Test" to determine eligibility to file Chapter 7 bankruptcy is to determine an individual's income. To do this, an individual will be required to state their income for the past 6 months. That number will be used to determine annual income. If a person's annual income is below the average income for the area in which they live, they will automatically qualify for Chapter 7 bankruptcy. If not, the means testing continues in order to determine if there is any disposable income to facilitate a payment plan under Chapter 13 bankruptcy. To discover what type of bankruptcy has the best options or to read the Newport Beach webpage about different bankruptcy chapters visit, http://bankruptcyattorneyorangecounty.org/bankruptcy-attorney-newport-beach.
The firm uses the best SEO professional to assist in law firm marketing to promote the message about the importance of speaking with a bankruptcy lawyer in Newport Beach CA, if someone is considering filing. The firm continues its online presence by offering zero cost bankruptcy information on bankruptcy firm's blog and social media pages. With this information along with free consultations, the firm hopes to attract more Newport Beach residents looking for financial relief. To read more about the firm's bankruptcy attorney Newport Beach Facebook page visit, https://www.facebook.com/BankruptcyAttorneyNewportBeach.
About the Firm: The Law Office of Zhou & Chini servicing the cities and counties of California. He is a graduate of UCLA and has been practicing law since 1999. Mr. Zhou has a wealth of experience in bankruptcy, civil litigation, family law, criminal law and unlawful detainer. Zhou and Chini Law Offices provide bankruptcy assistance to Orange County, Los Angeles, Orange County and San Diego residents. For more California bankruptcy information contact the firm below.
Contact: Ron Chini
Website: info(at)bankruptcyattorneyorangecounty(dot)org
Phone: 888-901-3440