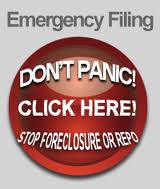 Get a free consultation today, speak to an attorney, not an answering service.
Riverside, CA (PRWEB) September 10, 2012
Filing for bankruptcy in Riverside California continues to be the norm for a lot of homeowners. Because of the housing bubble and the lack of new jobs in Southern California particularly Riverside County, The Riverside bankruptcy attorneys are staying very busy. One firm in Particular seems to be doing better than most. The bankruptcy attorneys attribute this to the firm's recent payment plan option and free consultations. A firm's attorney said, "Since we started advertising the payment plan option, we received more calls for people interested in information regarding bankruptcy, there are still a lot of homeowners still in need of bankruptcy protection." Based on the complexity of the case a bankruptcy attorney may charge anywhere from $1,200.00 to $4,500. Most bankruptcy attorneys in Southern California charge around $2,500.00, not including filing fees for a chapter 7 and $4,000 for a chapter 13, the payment plan offered by the firm breaks these into monthly installments. A business bankruptcy chapter 11 could run as much as $25,000 depending on the size and nature of the business. Because chapter 11 bankruptcy is very complicated and time consuming it is best to hire an experienced Riverside chapter 11 bankruptcy attorney. Zhou& Chini focus on helping clients meet their goals with a low cost bankruptcy filing whether they're filing chapter 7 or chapter 13 bankruptcies. Although a Chapter 13 can save the persons home, there are a lot of deciding factors, there may be enough equity to pay off the debt. An individual 62 or older may qualify for a reverse mortgage to minimize outgoing cash-flow also; these are things that can be discussed with a bankruptcy attorney. An experienced Riverside bankruptcy attorney will always offer a face to face free consultation like the bankruptcy attorneys at Zhou & Chini. With a small deposit a bankruptcy attorney in Riverside will contact the creditors involved and stop the harassing collection calls while planning the bankruptcy filing. To determine whether that individual is a good candidate for bankruptcy chapter 7, chapter 13 or chapter 11 and individual should consult with a bankruptcy attorney. The Law Offices of Zhou and Chini state although the Riverside County bankruptcy filings are higher than a few years ago, the likelihood that an individual's bankruptcy filing could be handled by a paralegal or other non-attorney at a busy firm is quite high. In fact, it's often the case that clients never have direct contact with their attorney. The law office of Zhou & Chini, bankruptcy attorneys speak to each client throughout the bankruptcy process. As opposed to how others may feel, the bankruptcy attorneys at Zhou and Chini know that to get the best outcome for each client they represent, regular communication with clients about the individual's bankruptcy filing is absolute necessity.
SEO Professional services are used by the Riverside attorneys for internet marketing to help promote the message about the importance of speaking with an experienced bankruptcy attorney in Riverside, if individual is considering filing for bankruptcy. The bankruptcy firm continues its online presence by offering no cost bankruptcy information on the firm's blog and social media bankruptcy pages. This information along with zero cost consultations the Riverside bankruptcy attorneys hope to help more homeowners learn about bankruptcy and what options they may have. To read more on the [bankruptcy attorney Riverside Facebook page visit, http://www.facebook.com/BankruptcyAttorneyRiverside
About the Firm: The Law Office of Zhou & Chini servicing the cities and counties of California. He is a graduate of UCLA and has been practicing law since 1999. Mr. Zhou has a wealth of experience in bankruptcy, civil litigation, family law, criminal law and unlawful detainers. Zhou and Chini Law Offices provide bankruptcy assistance to Riverside, Los Angeles, Riverside and San Diego residents. For more information about the bankruptcy law firm please call the toll free, 888-901-3440