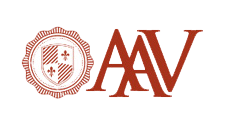 Talk to a Temecula attorney today and receive a free consultation from the Top bankruptcy attorneys in the city.
Temecula, CA (PRWEB) February 01, 2013
Temecula Valley Bankruptcy attorneys have finally decided to deploy the new Temecula bankruptcy videos for their YouTube channel. Zhou & Chini know there are many options when someone decides to file for bankruptcy, and hopes with these videos individuals can make more informed decisions. One use for the bankruptcy lawyers is to create a more online informative marketing campaign. The Bankruptcy attorneys in Temecula have decided to launch a new YouTube channel for creating promotional awareness and spreading useful information as well. To view the video for Temecula, California visit, http://www.youtube.com/watch?v=k7S2VYlczO4
It is absolutely important to engage in online marketing activities because it is most efficient marketing that can help the attorneys in getting more clients. The bankruptcy lawyers in Temecula have thought of tapping the full use of their channel. They plan on releasing many videos with information that one needs to be aware of when filing for bankruptcy in Temecula, CA.
Because there are different types of bankruptcy, such as Chapter 7, or Chapter 13 bankruptcy, the lawyers will be providing a lot of such vital information on its channel. They are willing to help out its clients in the best way possible. Along with this, the firm is also hopeful that when it is spreading information, it would be able to cater to a larger group of clients. The new clients would help in the growing clientele of the firm. To learn more about the bankruptcy lawyers visit, http://www.bankruptcyattorneytemecula.com/
All Temecula bankruptcy firms are looking to better their reputation and so by having a new channel; Zhou and Chini have produced videos which can ultimately help their own case. The firm is aware of the fact that Temecula residents need more information about bankruptcy. In order to declare oneself as bankrupt, there are various clauses and conditions that one has to know. It is not easy to be aware of such points because there are many legal options and various different legal formalities.
Hence, with the right use of such channels, one would be able to enjoy a lot of rewards. It seems that the company has done a fabulous job by taking the decision. A YouTube channel opens up various different possibilities, and so it would aid in both marketing and spreading information to Temecula residents as well. The firm has some big plans with the channel, and if they can implement all their well thought plans into action, the rewards that the Temecula attorneys would reap is likely to be amazing. All those who are looking to use the services of the bankruptcy attorneys can visit the channel and seek their help.
The Riverside County bankruptcy attorneys have managed to emerge as the leading law office that has helped a long list of clients. They are one of the most recommended bankruptcy firms, and in their bid to grow more as an organization; they have decided to launch a new YouTube channel.
The Temecula bankruptcy lawyers uses the best SEO professional in the industry to assist in law firm marketing to promote the message about the importance of speaking with a bankruptcy lawyer in Temecula CA, if someone is considering filing. The firm continues its online presence by offering zero cost bankruptcy information on bankruptcy firm's blog and social media pages. This information along with free consultations the firm hopes to attract more Temecula residents looking for financial relief. To learn more information view the bankruptcy attorney Temecula Facebook page, http://www.facebook.com/BankruptcyAttorneyTemecula
About the Firm: The Law Office of Zhou & Chini servicing the cities and counties of California. He is a graduate of UCLA and has been practicing law since 1999. Mr. Zhou has a wealth of experience in bankruptcy, civil litigation, family law, criminal law and unlawful detainer. Zhou and Chini Law Offices provide bankruptcy assistance to Orange County, Los Angeles, and San Diego residents.
For more information about using a bankruptcy attorney Riverside law office, call toll free.
Contact: Ron Chini
Website: info(at)bankruptcyattorneyorangecounty(dot)org
Phone: 888-901-3440