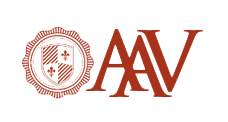 Talk to an experienced Orange County bankruptcy attorney over the phone for free.
Orange County, CA (PRWEB) October 23, 2012
Individuals looking to file their bankruptcy petition in Orange County can now receive free telephonic consultation service from the leading legal service providers in the region. This excellent facility has just been introduced by reputed house of Orange County bankruptcy attorneys Zhou & Chini. This law firm has been a trusted legal service provider in this region, as far as handling different types of bankruptcy related cases are concerned. Zhou & Chini has always made conscious efforts to help out people in this region who are looking for quality legal support within an affordable cost. Very recently, they have introduced easy payment plans in Orange County that allows their clients to avail their service just by making a down payment of $100. The introduction of this free telephonic consultation service would help bankruptcy filers to find out different critical aspects of bankruptcy filing and plan accordingly. The legal experts in Orange County have applauded Zhou & Chini for their latest initiative to provide quality legal support to the common men in this region. To find out more about the most popular Orange County bankruptcy attorneys, please visit http://bankruptcyattorneyorangecounty.org
The recent economic slowdown has had its impact on Orange County, like most other areas of this country. Many well placed city residents had to part with their jobs and are still struggling to come to terms with their shrinking funds. Applying for bankruptcy is a critical legal procedure that can be difficult to manage without the right kind of legal guidance. Filing for Chapter 7 bankruptcy in Orange County is the more common form of bankruptcy where the individual applying for bankruptcy must have an earning that is lower than the median income in this entire area. In order to avail chapter 7 bankruptcy, the filers are required to a means test. Chapter 13 is a much more complicated alternative where at least some part of the outstanding debts is required to be paid. Over the years, Zhou & Chini has established themselves as the most reliable Orange County bankruptcy attorneys for both these types. The bankruptcy law firm also handles chapter 11 bankruptcy Orange County cases as well for individuals or businesses that qualify.
While announcing this new facility for their clients in Orange County, a senior representative of Zhou & Chini said, "We are now introducing free telephonic consultation benefit for all our new clients in Orange County. We understand that availing legal support for bankruptcy can be a daunting task in this economy. We hope our free consultation service to offer some respite in this scenario".
The Orange County bankruptcy firm uses SEO professional services to assist in law firm marketing to promote the message about the importance of speaking with a bankruptcy lawyer in Orange County CA, if someone is considering filing. The firm continues its online presence by offering zero cost bankruptcy information on bankruptcy firm's blog and social media pages. This information along with free consultations the firm hopes to attract more Orange County residents looking for financial relief. To read more on the firm's [bankruptcy attorney Orange County Facebook page visit,
http://www.facebook.com/BankruptcyAttorneyOrangeCounty
About the Firm: The Law Office of Zhou & Chini servicing the cities and counties of California. He is a graduate of UCLA and has been practicing law since 1999. Mr. Zhou has a wealth of experience in bankruptcy, civil litigation, family law, criminal law and unlawful detainer. Zhou and Chini Law Offices provide bankruptcy assistance to Orange County, Los Angeles, and San Diego residents.
Contact: Ron Chini
Website: info(at)bankruptcyattorneyorangecounty(dot)org
Phone: 888-901-3440