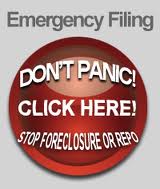 Speak to a bankruptcy attorney for free in Santa Ana
Santa Ana, CA (PRWEB) October 24, 2012
Zhou & Chini, the popular firm of experienced legal practitioners, have just announced the launch of yet another customer friendly scheme for their clients in Santa Ana. With some of the most efficient Santa Ana bankruptcy attorneys in their team, they are they leading destination in this region for individuals seeking legal protection from creditors by applying for bankruptcy. The Santa Ana residents may still remember that Zhou & Chini recently launched an easy payment facility in the city that allowed their clients to avail their legal service with only $100 down. Now, they are offering free of cost telephonic consultation service for all their new clients in Santa Ana. In these sessions the bankruptcy filers would be able to clear all their doubts about bankruptcy petition. The legal experts of Zhou & Chini would prepare a detailed case history based on facts and figures found during these sessions. The introduction of this new benefit from the trusted Santa Ana bankruptcy attorneys has received appreciation from the legal fraternity in this area. To find out all details about this new offer, please visit http://bankruptcyattorneyorangecounty.org.
The cost of appointing proficient Santa Ana bankruptcy attorneys can easily be beyond the reach of a person struggling with his/her finances. In this scenario, Zhou & Chini has emerged as the savior for many individuals by offering them affordable legal services for bankruptcy. Chapter 7 bankruptcy cases are more common to find and is applicable only for petitioners who have an income that is lower comparing to the median income of this region. Chapter 13 is the alternative for those who do not qualify for chapter 7. In these procedures, the court of law derives an amicable payment plan after consolidating all debts. The applicants are also required to pay some part of their debt in chapter 13 bankruptcy Orange County cases.
During the official launch of their new offer, a senior official from the reputed California Bankruptcy attorneys said, " It makes us extremely happy to be able to offer free telephone consultation sessions for bankruptcy filers in the city. We hope this will benefit many petitioners in this area. In order to avail this benefit, visit our website and send an online request".
The Orange County bankruptcy firm uses SEO professional services to assist in law firm marketing to promote the message about the importance of speaking with a bankruptcy lawyer in Santa Ana CA, if someone is considering filing. The firm continues its online presence by offering zero cost bankruptcy information on bankruptcy firm's blog and social media pages. This information along with free consultations the firm hopes to attract more Santa Ana residents looking for financial relief. To read more on the firm's bankruptcy attorney Orange County Facebook page visit,
http://www.facebook.com/BankruptcyAttorneyOrangeCounty
About the Firm: The Law Office of Zhou & Chini servicing the cities and counties of California. He is a graduate of UCLA and has been practicing law since 1999. Mr. Zhou has a wealth of experience in bankruptcy, civil litigation, family law, criminal law and unlawful detainer. Zhou and Chini Law Offices provide bankruptcy assistance to Orange County, Los Angeles, Santa Ana and San Diego residents.
Contact: Ron Chini
Website: info(at)bankruptcyattorneyorangecounty(dot)org
Phone: 888-901-3440