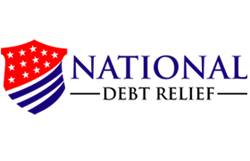 pervasive advice that everyone should go to college
Los Angeles-Long Beach, CA (PRWEB) November 17, 2014
National Debt Relief recently discussed in an article published November 9, 2014 how bankruptcy and student loans work. The article titled "Wiping Out Student Loan Debt Through Bankruptcy – The Pros And Cons" talks about how the student loan amount got so big and how bankruptcy deals with the problem.
The article starts off by explaining that there are multiple reasons why the total student loan debt now amounts to about $1.3 trillion. Part of the reason is the increase in the cost of going to college. Cost of attendance have been increasing at a percent higher than the inflation rate at times. The miscellaneous expenses are not that too far behind as well.
Another reason is the ease by which students are able to get student loans for higher education especially the federal student loan types. As most private loans like mortgage and payday loans including private student loan, the ability to repay or the credit score is a primary tool. But for federal student loans, there are not much check done on credit scores as it is a need-based loan.
The article also points out that the pervasive advice that everyone should go to college has been deeply ingrained in the minds of people that they feel college is always the way to go. It does have advantages over those with high school graduates but there are other options as well. But with society dictating that college is the way to go, people force themselves to the point that they take out loans just to get a degree.
Student loan borrowers who end up with high loan amounts and a not so promising financial situation cannot use bankruptcy to get out of their situation. It is still considered a non-secured loan item but the Bankruptcy Abuse Prevention and Consumer Protection Act of 2005 (BAPCPA) was created to limit the abuse of bankruptcy to discharge student loans.
The article points out that the one exception to this is if the student loan borrower can prove to a bankruptcy judge that he or she has what's called an undue financial hardship, which is almost impossible to do. To read the article, click this link: http://www.nationaldebtrelief.com/wiping-student-loan-debt-bankruptcy-pros-cons/.