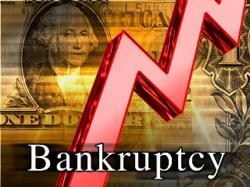 Los Angeles, CA (PRWEB) December 21, 2011
According to California's U.S. District Court (cacb.uscourts.gov), more than 4,200 individuals and businesses filed for bankruptcy in October 2011, the most recent statistic available. The year-to-date total of bankruptcy filings for the area is just over 46,000 for Chapter 7, Chapter 11, and Chapter 13 bankruptcies. Although the numbers are down 2.6 percent from 2010, many people are still struggling with the economic downturn and high rates of unemployment, and wondering if bankruptcy could be the right solution for their problems. For this reason, Los Angeles bankruptcy lawyer Hamid Soleimanian is now offering free consultation for those individuals who are considering filing for Chapter 7 or Chapter 13 bankruptcy to get relief from their debts.
Personal bankruptcy can provide those who are facing insurmountable debts due to unemployment, overwhelming credit card debts, medical bills, or other personal or financial issues with a fresh start and an opportunity to begin again. A Chapter 7 bankruptcy is available to those who earn below the median income for the area or who earn an erratic or unpredictable income. It will discharge their unsecured debts after liquidating nonexempt assets. Hamid Soleimanian, California bankruptcy attorney, can help individuals determine whether or not they will qualify for a Chapter 7 through the means test.
A Chapter 13 is also called a wage-earners bankruptcy, allowing filers to restructure their debts, paying them off over a period of several years without the high interest rates or creditor harassment that often accompany other credit repayment programs. Bankruptcy exemptions are available that will protect a certain percentage of a debtors property with both filing options.
About Hamid Soleimanian, Bankruptcy Attorney Los Angeles
Soleimanian, bankruptcy lawyer in California, received his Juris Doctor Degree in 1995 and has since focused on turning his practice into one of Los Angeles' most respected multi-practice law firms. The Law Office of Hamid Soleimanian is dedicated to its clients, providing them with the kind of highly personalized attention and focused representation necessary to get the results they expect and deserve.
Bankruptcy attorney in Los Angeles, Hamid Soleimanian, can assist debtors with either personal or business bankruptcy and Chapter 7 or Chapter 13 filings so that they will be able to get their lives back on track.
Contact Hamid Soleimanian, Bankruptcy Lawyer Los Angeles
Visit http://www.mrlawwiz.com or call (818) 501-2040 for more information about this attorney and the services he provides. You can visit his office, located at 16633 Ventura Blvd., Suite 503 in Encino, CA 91436.
PR by http://www.seocompanyca.com
###