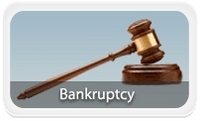 Our team is dedicated to providing charitable education programs to help people meet life's needs and overcome their personal challenges!
Charlotte, NC (PRWEB) March 28, 2011
Alliance Credit Counseling is a government approved non-profit credit solutions agency. For years they have been working hard to help people get out of debt and overcome their credit issues. Now the company is proud to announce that they offer bankruptcy counseling courses online through their website. The addition of this new feature will make it easier for those filing bankruptcy to complete the mandatory pre and post filing courses.
The main focus at Alliance in creating this online course was to make it inexpensive and easily accessible for those with strenuous budget/time demands. With those goals in mind Alliance Credit Counseling is happy to say that the online course can now be completed for as little as $29.00 and usually takes an average of 60-90 minutes to complete.
Pre-Filing Bankruptcy Course:
The credit counseling course is mandatory and must be completed before filing for bankruptcy. The debtor filing for bankruptcy will need to show a certificate of completion otherwise the bankruptcy court trustees can dismiss the case. In pre-bankruptcy credit counseling, the counselor will evaluate the people's financial situation and also discuss other possible debt management options, as well as creating budget plans.
Post-Filing Bankruptcy Course:
In addition, Alliance Credit Counseling now offers the post-filing debt management course, which is another requirement in bankruptcy court. The entire purpose of filing for bankruptcy is to receive a discharge of debt so that the debtor can have a "fresh start". The discharge of debt however will not be granted until the financial management course is completed.
This course, as opposed to the one needed before filing, is focused on educating debtors and helping them learn strategies that they need to have financial success in the future. The course covers budget development, consumer protection laws and regulations, money management, and using credit wisely.
A Commitment to Excellence:
Alliance Credit Counseling has long been dedicated to helping people find financial freedom. Now with the addition of their online bankruptcy courses they will be able to reach more people than ever before. By introducing online bankruptcy counseling courses it has now become easier to fulfill this court requirement for filing bankruptcy. The company maintains its commitment to excellence by continually striving to update its programs to meet the needs of those who are in dire financial straits.
# # #