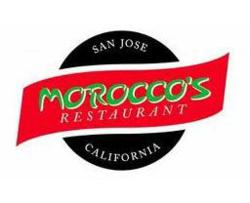 This proves that our concept works and promises to be a model for any future entrepreneur willing to open their own restaurant
San Jose, CA (PRWEB) July 24, 2011
San Jose's Morocco's Restaurant San Jose banquet hall announces it has opened a second location at 873 Castro Street in Mountain View. After three years in its San Jose location, the restaurant has decided to expand its service with its second restaurant, which opened on July 2.
"This proves that our concept works and promises to be a model for any future entrepreneur willing to open their own restaurant," said Hicham Essadki, owner of Morocco's Restaurant.
The opening of the second location of Morocco's Restaurant brings minority cuisine to the competitive restaurant market of Mountain View. The two Moroccan brothers that own the establishment are trying to raise the standards of hospitality with the restaurant, providing quality food, outstanding service, and live entertainment with a genuine investment in their guests' happiness. Morocco's Restaurant is also a venue for local artists to perform, an oasis for wine lovers, and an amazing venue to buy out for private events. Customers will experience a magical night at the restaurant with its amazingly diverse theme nights. Morocco's Restaurant is a perfect destination to eat, drink, and enjoy the night. Its popularity continues to grow from the word-of-mouth of satisfied customers and guest reviews.
For more information about Morocco's Restaurant, call them at 408-899-8760 or visit them on the web at http://www.moroccosrestaurant-sanjose.com.
About Morocco's Restaurant
Located in the heart of downtown San Jose, Morocco's Restaurant offers an exotic Moroccan culinary experience for its guests. They are open Monday through Friday for lunch, from 11 a.m. to 3 p.m., and for dinner seven nights a week starting at 5 p.m. Carry-out is available for deliveries of $50 or more. Morocco's Restaurant San Jose catering services are also provided. They will bring unique and fresh flavors to any special event and the use of the entire restaurant is available for use as a banquet hall.
###