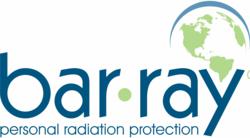 This year, Bar-Ray Products has experienced incredible growth as a company, and our regional sales managers like Shannon Barr are an integral part of our business development and outreach efforts. —Buck Thompson, Senior Vice President for Bar-Ray Products
Littlestown, Pa. (PRWEB) October 10, 2012
Bar-Ray Products (Bar-Ray), the world's largest manufacturer of radiation protective garments and vinyls, has added Shannon Barr to its expanding national business development team of regional sales managers. Shannon will oversee business development efforts for Bar-Ray in the Mid-Atlantic region of the U.S. Specifically, her coverage territory will include Delaware; Washington, D.C.; Maryland; northern Virginia; and southeastern Pennsylvania, an area stretching from Harrisburg to Philadelphia.
As regional sales manager, Shannon will coordinate all aspects of sales and marketing for Bar-Ray Products in the Mid-Atlantic region. Her responsibilities will include cultivating new business accounts, conducting personal sales calls and outreach to hospitals on behalf of Bar-Ray's distributors, developing product presentations for new and existing clients, identifying and executing client-specific opportunities and offering custom fit measuring for Bar-Ray's full complement of radiation protection materials, including aprons and related radiation protection apparel, apron and patient accessories, protective eyewear, apron racks, X-ray accessories, barriers, shields and curtains.
"This year, Bar-Ray Products has experienced incredible growth as a company, and our regional sales managers like Shannon Barr are an integral part of our business development and outreach efforts," said Buck Thompson, Senior Vice President for Bar-Ray. "Shannon brings an impressive history of successful sales management achievements and an enthusiasm for developing new client relationships with her to the regional sales manager position at Bar-Ray. I'm confident Shannon will make significant contributions to our team."
For the past seven years, Shannon served in various sales management capacities for major businesses and organizations covering industries ranging from mass media and restaurant management to public health services. Within these business sectors, Shannon has been primarily responsible for negotiating and securing strategic business partnerships and sponsorships, developing marketing materials, maximizing opportunities for multiple streams of revenue and building customer relationships.
"I am honored to join Bar-Ray Products and thrilled to be working in the region I have called home for the past nine years," Shannon said. "Bar-Ray has an impressive and diversified portfolio of radiation protection products, and I am equally impressed by the level of care and attention to detail that goes into each apron, eyewear, shield and radiation barrier created. I look forward to meeting existing and potential Bar-Ray customers throughout the Mid-Atlantic region and finding ways to meet their unique needs at their respective facilities."
Shannon graduated from Kutztown University, located in Kutztown, Pa., with a bachelor's degree in political science. She currently resides in Towson, Md.
About Bar-Ray Products
Bar-Ray Products (Bar-Ray) is an ISO 9001, CE, and FDA registered company and the world's largest manufacturer of personal radiation protection products since 1930. The Bar-Ray product line consists of a full range of personal radiation protection garments, including standard weight, lightweight and lightweight lead-free radiation protection products, x-ray barriers, airport screening curtains, inspection products and much more. For more information about Bar-Ray and its products, call toll-free 800-359-6115 (717-359-9100 for international callers). E-mail info4barray(at)bar-ray.com or visit http://www.bar-ray.com.
—30—