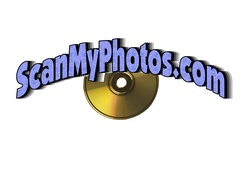 Today, the following message was delivered to ScanMyPhotos.com customers across the country with the anticipation that it will also resonate with other entrepreneurial companies to stand up and share their support and voice
IRVINE, Calif. (PRWEB) October 25, 2008
"Today, the following message was delivered to ScanMyPhotos.com customers across the country with the anticipation that it will also resonate with other entrepreneurial companies to stand up and share their support and voice," said Mitch Goldstone, president and CEO of ScanMyPhotos.com.
"Thanks to all our ScanMyPhotos.com customers for having us preserve your special photo memories. Now, is the time to help protect our nation, the economy and commerce. Support presidential candidate Barack Obama. As a passionate entrepreneur, for the past nearly two decades, my Irvine, Calif.-based company founded and supported scores of important grassroots civic and pro-commerce issues, including one project that brought 5,000 people to New York City to support commerce and the airlines after 9/11 (EPICCUSA.com). Today, I am joining other entrepreneurs to take a rare political stand. Is it risky sending this message to our customers across the nation? No, because the message is too important," said Goldstone.
ScanMyPhotos.com is urging you to join us and vote for Barack Obama on November 4th.
Click here to learn more [http://www.barackobama.com/index.php
Science, Technology and Innovation for a New Generation
· "Let us be the generation that reshapes our economy to compete in the digital age. Let's set high standards for our schools and give them the resources they need to succeed. Let's recruit a new army of teachers, and give them better pay and more support in exchange for more accountability. Let's make college more affordable, and let's invest in scientific research, and let's lay down broadband lines through the heart of inner cities and rural towns all across America."
— Barack Obama Presidential Announcement Speech in Springfield, IL 0210/07
Get involved: Distribute a similar message to your company's customers too. Share your views. Goldstone has been emailing thousands of his customers across the nation and posted this message on the ScanMyPhotos.com blog: Tales from the World of Photo Scanning. [http://blog.ScanMyPhotos.com
ScanMyPhotos.com is responsible for this message and is independent from the Obama campaign. To learn about ScanMyPhotos.com visit: ScanMyPhotos.com