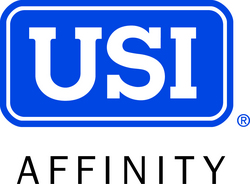 We are pleased to welcome CNA's leadership in providing quality, professional liability services that add real value to the New York State Bar Association membership
New York, NY (Vocus) June 9, 2010
USI Affinity, a leading administrator of bar association insurance programs, is pleased to announces their exclusive arrangement with CNA to provide Lawyers' Professional Liability coverage to members of The New York State Bar Association (NYSBA) effective June 6, 2010. USI Affinity has been the NYSBA's exclusive administrator of insurance products for more than 50 years, and by partnering with CNA, will provide a comprehensive, cost-competitive product.
"We are pleased to welcome CNA's leadership in providing quality, professional liability services that add real value to the New York State Bar Association membership," said NYSBA President, Stephen P. Younger (Patterson Belknap Webb & Tyler LLP of New York City). "These programs contain many practical benefits and also showcase the NYSBA as a recognized leader in offering relevant resources and useful insurance products that provide peace of mind for attorneys."
Arnol B. Kaplan, President of Professional Insurance Solutions at USI Affinity, stated "USI Affinity's insurance products provide competitive rates and comprehensive top-rated coverage to all NYSBA attorneys who wish to participate. We are excited that this new partnership with CNA will enable us to better serve current Association members and also encourage eligible non-members to take a closer look at USI Affinity's quality products and services through NYSBA membership. We are proud to partner with CNA and, needless to say, to be the exclusive administrator for the NYSBA – this is another example of the value and relevance we have traditionally provided to associations and their members for more than 50 years."
About USI Affinity and CNA:
Over the last 50 years, USI Affinity has grown to become the leading administrator of Bar Association insurance programs nationwide. In addition to NYSBA, other clients who have benefitted from USI Affinity's experience and trusted solutions include state bar associations such as Pennsylvania and New Jersey and large regional associations such as Allegheny County (PA), Philadelphia, and Boston. USI Affinity's reputation and market position provide the necessary leverage to ensure competitively priced, quality product offerings due to their close relationships with the most respected insurance companies nationwide.
CNA is an "A" rated carrier by A.M. Best and the 7th largest commercial lines insurer in the United States. CNA has been in the insurance business for over 100 years, in the Lawyers' Professional Liability market for over 45 years, and insures over 150,000 lawyers. CNA is the nation's leading provider of professional liability insurance for lawyers.
To learn more about the Lawyers' Professional Liability insurance program for NYSBA members, call 800.727.7770, or visit http://www.usiaffinity.com/CNAlawyers to request a free quote.
###