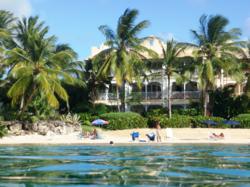 The Barbados Property Market Continues to Grow
(PRWEB) May 09, 2012
To learn all about Barbados Real Estate visit the Barbados property Guide today.
Completed developments in Barbados, that many Americans and Canadians have invested in, include The Crane Resort and Residencies and Apes Hill Club.
The first marina to be completed in Barbados was Port St Charles, which was completed in 2004. Today this stunning marina is extremely popular and well loved by boat owners, residents and club members alike.
Port Ferdinand is being built by Jada Construction Ltd, the same company that built Port St Charles. It is located in St Peter, and is about five (5) minutes away from the historic town of Speightstown and approximately thirty (30) minutes from the Grantley Adams International Airport, which is located in the parish of Christ Church.
Port Ferdinand will consist of 120 berths and 96 three-bedroom luxury apartments starting at 2,100 square feet. Each condominium will have wonderful views of the marina, and its own private berth with dock side storage room.
Construction of Port Ferdinand began in December 2009 and it is expected to be ready by the end of 2015.
Amenities will include a 24 hour security and concierge service, membership to Port St. Charles Yacht Club, +2.5 parking spaces available per apartment, an island pool and gazebo, a water taxi service, a yoga room, a kids club, a modern gym, a spa, an experience shower, an entertainment room (adult recreation center with pool and card tables), a business center, visual conferencing, function and meeting rooms, a children's playground, and much more.
The 15-acre exclusive, residential, private marina should contribute to Barbados' foreign direct investment. In 2011 the construction sector in Barbados grew by 4.4 per cent, contributing just over $73.9 million to the gross domestic product, according to the latest Central Bank report. View more information about Barbados business and investments at Totally Barbados.
=========================
About Totally Barbados and Brecal Inc.
Brecal Inc., operating under the name 'Totally Barbados' was founded by Brett Callaghan and is based in Barbados in the Caribbean. The company was incorporated February 24th, 2005.
Totally Barbados was voted the "World's Leading Travel Destination Website" for 2008, 2009 and 2010 by the World Travel Awards.
By guiding visitors to Barbados hotels, car rentals, restaurants, attractions and more on Totally Barbados dot com, visitors can easily plan their entire holiday and vacation, before arriving in Barbados.
Promoting all there is to know about the Caribbean Island of Barbados - that's Totally Barbados.
Media Contact
Founder and Managing Director
Brett Callaghan,
Brecal Inc. / Totally Barbados
140 B Durants Fairways,
Christ Church, BB17097,
Barbados.
For more information on Brecal Inc. / Totally Barbados, please call (866) 978-5898 or (246) 420-2420.
Email: service(at)totallybarbados(dot)com