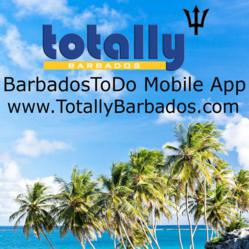 UK and European tourists visiting for up to seven days will get a $600 voucher.
(PRWEB) April 27, 2013
Barbados will spend $11 million dollars on a new initiative intended to boost its tourism industry. The extraordinary measures outlined in the plan caught the attention of Totally Barbados, which is committed to highlighting the latest developments in the Caribbean island.
The program is called "Barbados Island Inclusive Package" and has been announced by the country's tourism minister Richard Sealy.
He said the funds allocated to support this initiative will be spent on advertising and promoting Barbados in all of its source markets.
Minister Sealy said all but $4 million dollars will actually be spent on advertising.
Cash Incentives for Visitors
Some of the funds will also be used to provide cash incentives to visitors to Barbados.
For example, UK and European tourists visiting for up to seven days will get a $600 voucher. Visitors from those markets spending five days will be entitled to a voucher for a lesser value.
People visiting from the Caribbean, who make up the third largest group of arrivals behind the UK and the US, will also get vouchers worth $300.
The tourism minister said he expects the stepped-up advertising and incentive program to draw 15,000 more tourists.
The additional revenue expected to be derived is estimated at around $30 million.
Initiative Begins Month-end
"The Barbados Island Inclusive Package" will commence at the end of April in time for the start of the summer season, which begins in June.
It will be implemented in stages.
The program was created by the Ministry of Tourism in association with the Barbados Hotel and Tourism Association (BHTA), which is the private sector advocate for the industry.
BHTA president Patricia Alfonso-Dass said it will benefit all stakeholders.
It is also being seen as timely given recently released figures from the Central Bank of Barbados which showed that visitor arrivals were down for the first quarter of this year compared with 2012.
Since tourism is the country's main economic driver, the decline in arrivals was partly responsible for a 0.4 percent fall-off in Barbados gross domestic product (GDP).
The "Barbados Island Inclusive Package" is intended to help reverse this situation and put the country's tourism product and economy back on a path of sustainable growth.
Read more about the "Bid to Boost Barbados Tourism", visit Totally Barbados.
BOILER PLATE
About Totally Barbados and Brecal Inc.
Brecal Inc., operating under the name 'Totally Barbados' was founded by Brett Callaghan and is based in Barbados in the Caribbean. The company was incorporated February 24th, 2005.
Barbados island travel tourism guide, Totally Barbados provides both visitors and locals detailed information about the island Barbados.
Thousands of tourists, visitors and locals alike use Totally Barbados every day to find restaurant and hotel locations/reviews and to stay up-to-date on current events and attractions, along with other business and tourism information about the island of Barbados.
Totally Barbados is the primary online source for information that would be of interest to people seeking to learn about Barbados or thinking about visiting the island. By providing timely information for visitors and locals alike it is our intention to further cement our position as the leading online source of information for all things Barbadian.
Find travel and tourism guides on both information and establishments, pertaining to the rich culture and history of Barbados.
MEDIA CONTACT
Founder and Managing Director
Brett Callaghan
Brecal Inc. / Totally Barbados
140 B Durants Fairways,
Christ Church, BB17097,
Barbados.
For more information on Brecal Inc. / Totally Barbados, please call (866) 978-5898 or (246) 420-2420.
Email: service(at)totallybarbados(dot)com
Information received and complied by Brett Callaghan and supporting staff of Totally Barbados.