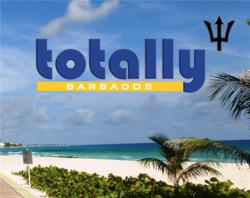 "It's such a great accomplishment for Totally Barbados and my team to achieve such positive results, when promoting travel to our island Barbados."
(PRWEB) October 30, 2012
The award-winning website Totally Barbados has scored an A+ in its first travel user survey.
The website, which is the leading online source for information about Barbados, was highly rated by visitors to the site for its content and user friendliness.
For example, 95% percent of the people surveyed gave a rating of satisfied or above for the browsing experience, with 53.5 percent indicating that they were very satisfied.
That satisfaction was evident in the fact that 81% percent of those polled indicated that they definitely will return to Totally Barbados within the next six months, while another 17.4 percent said they probably will return.
It was therefore not surprising that 95.5% percent of the respondents said they would like to be a Totally Barbados VIP Club Member and receive weekly or bi-weekly emails about the latest news and upcoming events in Barbados in Barbados.
In addition, 97.5% percent said they would recommend Totally Barbados to a friend or colleague.
Just over 85% percent of them said they had used or visited the site before to learn about Barbados or for some other reason.
Brett Callaghan, founder and managing director of Totally Barbados said "It's such a great accomplishment for Totally Barbados and my team to achieve such positive results, when promoting travel to our island Barbados."
The survey also looked at what people are trying to find out about Barbados when they visit the site.
Topping that list was Dining and Restaurants (11.8%), followed closely by Beaches (11.5%), then History and Culture (10.6%).
Next on the list were Sightseeing (9.5%), narrowly ahead of Entertainment (9.4%), Events (8.9%) and Attractions (8.6%).
Bringing up the rear were Shopping, Nightlife, Sporting Events, Diving and the Water, Business and Weddings.
Of the people surveyed, almost 64% percent had visited Barbados previously, while just under 29% percent were locals.
Only 4.1% percent of the respondents had not been to Barbados, while 2.9% percent said they were planning to make the trip.
As the comprehensive guide to the island, Totally Barbados offers information on living, visiting, working, investing, owning real estate and doing business in Barbados.
In the seven (7) years since it was created, it has developed a global reputation for being the website of choice for people to find out anything about Barbados.
That reputation was cemented when Totally Barbados copped the prestigious title of The Caribbean's Leading Overall Travel Information Website at the World Travel Awards in 2007, 2008 and 2009.
In 2008, 2009 & 2012 it was also voted not just the best in the Caribbean but globally and took home the World's Leading Travel Destination Website award.
The significance of winning the top World Travel Awards prize is rooted in the fact that voting for the winners, like Totally Barbados, is done by 167,000 travel professionals, including more than 110,000 travel agents.
Participate in the Totally Barbados Travel User Survey.
About Totally Barbados and Brecal Inc.
Brecal Inc., operating under the name 'Totally Barbados' was founded by Brett Callaghan and is based in Barbados in the Caribbean. The company was incorporated February 24th, 2005.
Totally Barbados was voted the "World's Leading Travel Destination Website" for 2008, 2009 and 2010 by the World Travel Awards.
By guiding visitors to Barbados hotels, car rentals, restaurants, attractions and more on Totally Barbados dot com, visitors can easily plan their entire holiday and vacation, before arriving in Barbados.
Promoting all there is to know about the Caribbean Island of Barbados - that's Totally Barbados.
MEDIA CONTACT
Founder and Managing Director
Brett Callaghan
Brecal Inc. / Totally Barbados
140 B Durants Fairways,
Christ Church, BB17097,
Barbados.
For more information on Brecal Inc. / Totally Barbados, please call (866) 978-5898 or (246) 420-2420.
Email: service(at)totallybarbados(dot)com