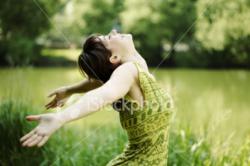 TRANSFORMATIONS 360 results in a lifestyle change and that's why people are able to maintain their weight loss success over time. Furthermore, participants learn it's not just about losing weight, but about keeping disease-free."
Arcadia, California (PRWEB) December 12, 2012
TRANSFORMATIONS, Inc., a diabetes prevention, fat loss and wellness company, is pleased to be teaming up with Barbara Burns, L.Ac., in Arcadia, CA to help address America's diabetes, pre-diabetes, and obesity epidemic by introducing their signature and proprietary program TRANSFORMATIONS 360 through her acupuncture practice.
With one in three Americans diagnosed as diabetic or pre-diabetic, it is essential to find a program that not only addresses the root cause of this epidemic, but empowers people to make permanent changes in their dietary and lifestyle habits in order to be in control of their blood sugar and other key wellness markers. TRANSFORMATIONS 360 does just that.
TRANSFORMATIONS 360 also pinpoints the root causes of poor health and overweight which may include nutritional deficiencies, underlying chronic conditions, unhealthy food habits or excessive body fat. When the root causes are located and corrected, patients take charge of their health, and reverse their current course toward a life of increasingly serious and debilitating health problems.
"We know people want to lose weight; about $60 billion is spent annually on weight loss, yet 92% of people regain the weight," said Al Pirnia, CEO of TRANSFORMATIONS, Inc. "TRANSFORMATIONS 360 results in a lifestyle change and that's why people are able to maintain their success over time. Furthermore, participants learn it's not just about losing weight, but about staying disease-free, especially preventing diabetes in those who come to us and as pre-diabetics."
In a 10-week clinical study in 2010-2011, the average patient with a BMI above 25 with at least one or more co-morbidity associated with being pre-diabetic, overweight or obese on TRANSFORMATIONS 360 lost 27.3 pounds and 18.65 inches overall, while fasting blood sugar dropped 41 points and triglycerides were down an average of 40 percent.
Barbara Burns, L.Ac., is one of more than 1,000 trained and certified TRANSFORMATIONS weight loss and wellness practitioners across the U.S. Her clinic is located at 41 East Foothill Boulevard, Suite 200, Arcadia, CA 91006.
"We are excited to bring affordable, effective diabetes prevention and weight loss solutions to the community," said Barbara Burns, L.Ac. The program, TRANSFORMATIONS 360, educates and empowers at-risk individuals to lose weight sensibly, once and for all, and to create and sustain healthy habits for a diabetes-free life.
"It has been a pleasure to work with Barbara Burns to introduce solutions for weight management and diabetes prevention," Pirnia said. "And we look forward to the program's integration within the clinic, available now."
TRANSFORMATIONS 360 DIABETES PREVENTION
Individuals interested in learning if they are pre-diabetic and/or more about the weight management program may contact Barbara Burns at 626-446-5900 to schedule a consultation or email her at info(at)barbaraburns-lac(dot)com. The consult includes testing to determine the patient's WICO Wellness Score, measuring 15 pivotal health markers, which will pinpoint underlying causes of overweight and pre-diabetes.
For more information please visit TRANSFORMATIONS 360
ABOUT BARBARA BURNS, L.Ac.
Voted "Best Acupuncturist" by the San Gabriel Valley Core Media Group weekly newspaper readership three years in a row and the Pasadena Weekly in 2011, Barbara was graduated with a Master's of Science in Oriental Medicine (MSOM) from SAMRA University in Los Angeles with a perfect 4.0 academic average. In practice in Sierra Madre and Arcadia since l997, Barbara is a licensed acupuncturist and herbalist in Traditional Chinese Medicine (TCM).
Since graduation in l996, she has pursued specialized studies in fertility and musculoskeletal conditions, including a year-long course in orthopedic acupuncture and is a certified specialist in the NADA addiction cessation protocol.
Barbara has given presentations on acupuncture's wide-ranging medical applications for the Los Angeles Diabetic Association, Methodist Hospital's Mended Hearts Cardiac Support Group and many counseling centers, service clubs and women's groups in the area.
Before returning to acupuncture school, Barbara enjoyed a career in hospitality and tourism marketing and public relations as national media manager for a Beverly Hills-based hotel chain, then as vice-president of high-end hotel and restaurant public relations firm, and, before moving to Beverly Hills, as director of public relations for the Seattle-King County Visitor and Convention Bureau. She is a graduate of the University of Washington in Seattle and currently resides in San Gabriel.