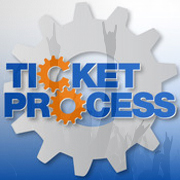 (PRWEB) August 09, 2012
Barbara Streisand is one of those rare and epic talents that could announce a concert date on the moon, and fans would be looking for shuttle tickets and space suits the very next day. Fortunately, her massive legion of passionate fans along the East Coast and in Canada won't have to travel far to see the living legend. Streisand recently announced a set of eight October shows, and the news has drawn the attention of millions of North Americans. TicketProcess is thrilled to announce that they have secured a large lot of highly coveted Barbara Streisand tickets, and are currently making them available at very enticing prices.
The tour will get going at The Wells Fargo Center in Philadelphia on October 8th before two dates in Brooklyn. Fans of Streisand will be treated to a legendary night by a legendary performer on October 11th, as Streisand will become one of the first live performers to grace the stage of the Barclay's Center, a large and lavish arena that will also serve as the new home for the NBA's Brooklyn Nets. Folks that are not quick enough to get in on the action that night will have one more chance two nights later on Saturday, October 13th, and TicketProcess.com is the place to visit to turn the idea of Barbara Streisand tickets into a reality.
Canadian Streisand fans in the cities of Montreal, Ottawa and Toronto will all have a chance to see the ageless 70-year-old in person between October 17th and 23rd. Each of the three venues are cavernous places that feature excellent acoustics, and tickets are sure to sell out fast. Folks in Vermont, Upstate New York or Michigan obviously have the option of buying Streisand concert tickets and making the short drive across the border into one of the three northern metropolises.
Canadians situated near the West Coast will have one exclusive chance to see Streisand in person on October 29th at the Rogers Arena in Vancouver. Anyone interested in attending what is sure to be a magical and memorable night in British Columbia would be wise to act now on the opportunity that TicketProcess.com has given the general public. Naturally, a performer that has been on Earth for seven full decades probably won't be romping around the globe much more, so these eight shows might end some of the last live Streisand concerts ever. It is likely that her hologram will be touring someday, but that certainly doesn't mean anyone should pass on the chance to see the genuine article in person.Also Look for sales on Theater Tickets & Sports tickets.