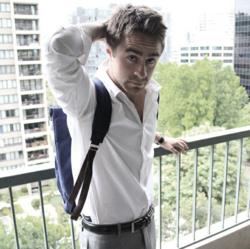 I am in the fortunate position to help
Portland, OR (PRWEB) November 30, 2012
Portland based Bare, announced Wednesday that it is actively seeking organizations in need of a large backpack donation. With Christmas around the corner, they hope to brighten the holidays for students in need of a sturdy carrying device.
Founded in 2011, Bare focuses on functional, stylish, backpacks made from blend of conscious materials and love. Their unique designs and eye catching colors have made Bare a Fall staple on campuses across the country. They hope to return some of their good fortune to those who may be less fortunate.
"As a small business, we do not have the resources solve global poverty. However we are looking to do our part, and what we do have are backpacks, lots of them," says owner Max Marvin.
"There are millions of children left without even the basic necessities during the season of giving and I am in the fortunate position to help. If I can put a smile a couple hundred of those children, I will have done my part."