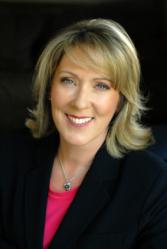 "Bar exam review courses don't have to be expensive. Having the right strategy and time to practice, will keep the attorney applicant on task to pass the bar exam."
Long Beach, California (PRWEB) November 21, 2012
A 55.3% pass rate for the July bar exam forces 3900 to repeat the exam come February. In a news release ( San Francisco, Nov. 16, 2012, 6 p.m.), the State Bar of California's Committee of Bar Examiners reported that 55.3 percent of the applicants passed the July 2012 General Bar Examination (GBX). That means that more than 3900 future lawyers need to repeat it.
The future may look bleak for repeat bar exam takers with a depressing 18% pass rate, but a new bar exam review guide promises to improve exam results for the next round. California attorney Christine Wilton wrote the guide to passing the bar exam entitled, California Bar Performance Exam [MPT] Prep. She developed her own personal strategy, after sitting for the exam six times, that she used to finally pass the bar.
Though her focus is on a specific strategy for passing the Multi-State Performance Exam, she gives future lawyers practical advice that applies to essays and MBE questions as well. Attorney Christine says that she knows five ways to fail and one way to pass the bar. "This is a three day standardized endurance test that requires an organized strategy to succeed," says Ms. Wilton. "Applicants don't need to spend a lot of money on bar prep courses. What they need, is practice and feedback on performance, coupled with practical advice to get them through this stressful time."
The strategies and tactics walk the attorney applicant through the entire performance exam in an easy step by step process and is designed for California, New York, Michigan and all states testing the MPT. This is a bar exam review guide that raises the bar in the bar preparation industry and sure to lead the way for future lawyers across the country.