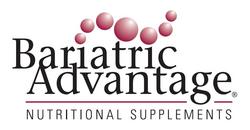 The ASMBS conference this year is expected to be a 'break out' year for our company
(PRWEB) June 9, 2008
Bariatric Advantage® will be attending the 2008 American Society for Metabolic and Bariatric Surgery conference to be held in Washington D.C., June 16 through June 20, 2008. The Company will be attending this very important annual meeting for the sixth consecutive year.
"The ASMBS conference this year is expected to be a 'break out' year for our company," said Thomas L. Kinder, President and Chief Executive Officer. "We are fortunate to already be the recognized market leader in the area of pre-operative and post-operative nutrition for patients whom are preparing for, or have undergone weight-loss surgery. This year all indications are that long term nutrition will be an even more important topic than in past conferences. We believe that all of the important clinical data that has been accumulated during the past several years will be brought more to the forefront than ever before."
Bariatric Advantage® will be launching thirteen (13) new products at the conference including new forms of Calcium. Calcium Crystals® is a powdered form of calcium that can easily be mixed in water for easy consumption. Calcium Citrate Chewy Bites® is a re-launch of the formerly popular chewy calcium product previously marketed by Citracal and now is exclusive to Bariatric Advantage. The Company will be launching a line of complete "meal replacements" that are packed with nutrients yet very affordable and come in seven (7) flavors. Finally, the Company will launch a Copper therapeutic product and a 60mg "high potency" chewable iron. Bariatric Advantage® will be in trade show booth #227.
For more information on the Company or on the ASMBS conference please contact the Company through their website at http://www.bariatricadvantage.com or call them at 1.800.898.6888 6AM to 8PM PDT.
###