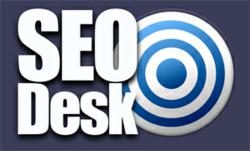 (PRWEB UK) 6 May 2013
With the first May Bank Holiday within touching distance, it is inevitable that many people will be thinking of the summer and spending time in their garden. This makes it the perfect time to ensure a garden is in top condition which is why the launch of new Hallstone Direct products could not have been better timed. The weather is starting to show consistency with respect to warmer temperatures and people across the country will be aiming to make their garden a nicer place to spend some time. This is where the new Hallstone Direct range will ensure that everyone can get the summer garden they have been dreaming of.
There are many products that can help soil and plants to remain in great condition but bark mulch is recognised as one of the best gardening products. Hallstone Direct have launched a more environmentally friendly bark mulch solution that has been derived from fully sustainable sources and which will do no harm to the environment at all. People who believe in being green can ensure their grass remains as green as they are with the new Hallstone Direct bark mulch product range.
It is not all about the grass in a garden though and anyone that is looking to ensure that they have a clear and safe pathway will be interested in the new garden gravel range offered by the firm. There is a wide selection of sizes, colours and types of chipping, gravel and slate to make sure that the perfect finishing touch is applied to any garden.
With experts predicting that summer 2013 is going to be a hot one, Hallstone Direct have everything a person could need to make more from their garden this year.
About Hallstone Direct:
Hallstone Direct is a garden and soil products company that is fully committed to providing green products and environmentally friendly options for all customers. The firm has invested a great deal of time and money into environmental permits and licences for waste management, which allows the company to deliver value for money with a green focus