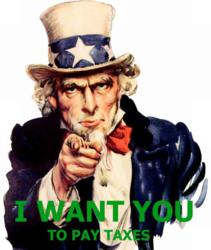 Tax incentives, especially for high income individuals, business owners and other entrepreneurs, are headed for the chopping block.
Grand Blanc, MI (PRWEB) November 27, 2012
It's a good idea to check now to ensure that all necessary paperwork is in place. Make sure there are receipts to back up anything that will be added onto the tax return, including business-related, medical or childcare expenses that are to be deducted. Any documents associated with the purchase or sale of a home need to be located, because these will be needed at tax time. In addition, if you've experienced casualty losses, moved for business, or made donations to a favorite charity, find the associated paperwork and add it to the tax file. Barnett Financial & Tax advises that if any uncertainty exists, just bring it in and let a professional decide.
As important as it is to have the documents all in line, it is equally important to view taxes as an ongoing event. Tax planning should begin January 1st of every year. A combination of events makes 2013 a particularly unique tax year. The likely elimination of all Bush era tax cuts; Medicare taxes on investments and wages, and the threat of massive across-the-board federal spending cuts all have taxpayers scratching their heads. The growing list of added tax concerns and uncertainty makes the pros at Barnett Financial & Tax invaluable for the ongoing concerns of area taxpayers.
Both political parties appear to be taking a wait and see approach to deciding the fate of expiring tax cut extensions and budget spending cuts. Also factoring in that congress is likely to delay this decision and hand off the problem to a new congress that won't even convene until January 2013. Lawmakers are likely to circumvent the pending budget cuts by raising revenue elsewhere. That means tax incentives, especially for high income individuals, business owners and other entrepreneurs, are headed for the chopping block. This is all the more reason to seek the help of a local expert like the ones at Barnett Financial & Tax.
About Barnett Financial & Tax
Barnett Financial & Tax, Located in Grand Blanc, Michigan provides a team of highly qualified professionals, with backgrounds in Tax, Estate & Elder Law, accounting, and financial planning, who provide complete financial services for their clients. Further information about Barnett Financial & Tax can be found at http://www.BarnettMRPG.com.
About Rick Barnett
Richard A. Barnett is a Financial Planner with Designations as Certified Estate Planning Professional (CEPP), Christian Financial Consultant & Advisor (CFCA) and has a Master of Estate Planning (MEP). Mr. Barnett has been quoted over the past 20 years in the Flint Journal, the Grand Blanc View and has had appearances as a financial authority on local channels WJRT TV-12, WNEM TV-5 and WEYI TV-25. Rick can be heard weekly as host of the "Barnett Financial Hour" Thursday mornings at 8am eastern time on Supertalk 1570am or streaming live at http://www.supertalk1570.com. Also Mr. Barnett has been asked to speak on various topics of tax, investments, estate planning, etc from General Motors, Delphi, Genesee County, Hurley & Genesys Medical Centers, Michigan Association of Christian Schools as well as dozens of other Corporations, Unions, Churches and Associations.