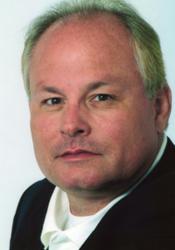 National study reports: 27.5 percent of homeowners are underwater with their home mortgages. In Georgia, it's even worse.
Atlanta, GA (PRWEB) May 30, 2013
Mick Barron started Barrhill Partners because he knows what it feels like to have financial troubles. "I always heard, 'buy real estate, buy real estate,' and I started buying real estate and was very successful," says Barron. "All of a sudden, 2007 came along and I got a call from the bank one day that my credit lines were being pulled and they would no longer support me, and that's when everything just fell apart. My self-esteem went down. But instead of letting it keep me down, I decided to fight back, and that's what I did." The new BarrhillPartners.com site is part of the company expanding the full service solution nationally.
Barron pushed back, saved himself from financial ruin, and decided to help others out there to get through the often confusing and nerve-wracking process of trying to save their homes.
Barrhill Partners is a nationwide consulting firm that is headquartered in Georgia.
The company knows how to help homeowners, investors and real estate agents with affordable home mortgage options such as short sale approvals and home mortgage modification.
Although some areas are recovering from the housing crisis, many Americans are still underwater in their homes today, meaning they owe more on their mortgages than their homes are worth. Nationally, the statistics are serious: 27.5 percent of homeowners are underwater with their home mortgages. In Georgia, it's even worse. Over 40 percent of homes are underwater. Most of these homes are in the metro Atlanta area.
Barrhill Partners was founded on the idea that it should be easy for a homeowner to understand his or her options when it comes to saving a home from foreclosure, or when trying to short sell a home. Unfortunately, banks don't often share this philosophy, and often homeowners are the ones who suffer.
"When my husband passed away I fell behind on my mortgage payments," said Nancy Sasser, a client of Barrhill Partners. "I tried very hard for almost a year to get my loan on my home modified, without success. A lot of the people I spoke to were not the least bit compassionate. It was difficult to face the fact that I might have to find a new place to live, to move out of a house that I've been in for over 20 years."
CEO Mick Barron stepped in to help Nancy. "She had tried for months, and the bank had declined her multiple times. She was six days away from foreclosure. I contacted the bank. We reviewed all the information, and I found some errors. After pointing this out to the bank, she qualified. And now she's in her home, she's out of foreclosure, and she's living a comfortable life," remembers Barron.
Real estate agents also find Mick Barron and Barrhill helpful. "Mick won over my confidence when I saw him process through one of my listings, how he interacted with my clients as well as his professionalism in working with the banks," says real estate agent Linda Buckingham.
Barrhill offers comfort and knowledge to people when they need it most. Their goal is to simplify what is often a confusing process with an experienced, proven, and trusted staff that knows how to navigate through the process, and how to deal with banking institutions for you.
Short sale consulting services are often free to homeowners because in many states the banks compensate the firm. The confidential mathematical evaluation is free. Fees for real estate investors depend upon the number of homes involved. The cost starts at $2,500. "When there is a fee involved, it is a fraction of the cost of other firms."
About Barrhill Partners LLC, http://www.barrhillpartners.com headquartered in Atlanta, GA, is a national, full service consulting firm assisting homeowners, real estate agents and real estate investors in the areas of home loan modification, home short sales, avoiding foreclosure and regaining affordable housing. Video Information.