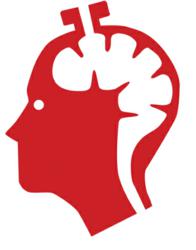 "Safe Money Boston", A New Retirement Educational Website For Baby Boomers And Retirees, Is Released This Week By Goldwater Financial Group.
Boston, MA (PRWEB) April 10, 2012
A Boston based Retirement Income and Safe Money planning team, Goldwater Financial Group teamed up this week with Annuity Think Tank to create a new educational retirement income website called "Safe Money Boston." This new informative retirement website will feature daily retirement and income planning content including blogs, articles and retirement focused white papers. "Safe Money Boston" will also highlight relevant retirement videos focused on the importance of contractually guaranteed lifetime income and the pros and cons of annuities.
A recent retirement study by Allianz titled "Reclaiming The Future" revealed that baby boomers are completely rethinking retirement. Instead of looking for growth and high returns, the fear of outliving their nest egg has turned the focus to preservation of principal, safety and income. As baby boomers and retirees in Boston, on the Cape and around the New England region begin to search the web for the best retirement information, the need for up to date and unbiased research is crucial. The site was designed to make retirement education easy for baby boomers online. Safemoneyboston.com updates new retirement relevant information and articles on a daily basis and can serve as the one stop shop for retirement instruction for Boston baby boomers.
About Barry Goldwater
Barry Goldwater is the Principal of Goldwater Financial Group and a 20 plus year veteran as an advanced planning insurance broker. He focuses not only on working with business and affluent clients, but also helping CPA's and estate attorneys form a collaborative business model which includes tax deductible asset protection planning and wealth management client services.
His expertise lies in designing and developing tax deductible life insurance/annuity/long term care solutions and their applications in the areas of Business, Pensions, Retirement and Wealth Transfer Planning. He is an annuity specialist, former member of the Boston estate Planning Council as well as Society for Financial Service Professionals and an active member in Junior Achievement.
About Goldwater Financial Group
Goldwater Financial Group is an insurance firm located in Newton Massachusetts, specializing in tax deductible retirement solutions for Businesses and Families. The firm designs and develops tax deductible life insurance annuity combination defined benefit plans for maximum retirement savings and estate planning possibilities. Barry Goldwater, the principal of the firm, has been in the financial services field for 26 years and is a member of Crump Insurance Exceptional Producers, a national organization recognized as one of the premier insurance planning organizations in the country. He can be reached at barry@frg-creative.com, by phone at 617-527-9736 and on Linkedin
About Annuity Think Tank
Annuity Think Tank's vision is to be the first place advisors and consumers come to for innovative annuity solutions, unbiased annuity education, annuity research, and the most comprehensive annuity information on the web. Advisors and financial professionals, please visit our site designed for you at Annuitythinktank.com. For further questions contact us toll free at (855)888-6494 or email us at info(at)annuitythinktank.com. We appreciate any and all feedback including new video ideas, blogs, and annuity concepts.