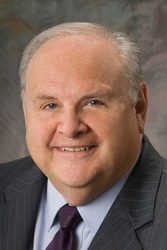 Houston, TX (Vocus) September 15, 2010
ATA Associates is pleased to announce the addition of Barry Smotherman to its executive team.
Smotherman comes to ATA with over 30 years of general management and financial experience in industry and public accounting. With a proven track record in business development, mergers and acquisitions, IPO, cost management, strategic re-engineering for corporations and achieving bottom lien results, Smotherman brings significant skills to his new role as a consulting CFO for ATA. Smotherman was fully responsible for strategic and long-range financial planning of several $2 to $4 billion organizations, as well as, management of mid-market industrial services and oilfield service/distribution companies.
Most recently, Smotherman was the Executive Vice President-Chief Financial Officer for Energy Alloys where he had the opportunity to grown the company from a $34 million gulf coast regional company to a $340 million global entity. He was also responsible for the start up of Tatum CFO Partner's Houston office, building it into a practice with an annual run rate of $1 million by the end of the second full year. Other engagements for Smotherman include Senior Vice President of Huntsman Corporation; Vice President-Finance and Planning & Chief Financial Officer for The Permian Corporation as well as beginning his career with Arthur Anderson.
According to Bob Swint, "We are delighted to have someone of Barry's capacity on-board at ATA Associates. Growing and prospering means hiring and utilizing the best people in the industry. We are known for the quality of our engineers and the superiority of our services. Barry's reputation for excellence in finance and operations will fit quite nicely within our stringent standards."
Smotherman holds an accounting degree from Texas Christian University and is on the Board of Directors for the Houston Livestock Show and Rodeo.
About ATA Associates, Inc.
ATA Associates is a leading provider of accident reconstruction, product failure analysis and technical consulting services. ATA does it all with a level of expertise and integrity unparalleled in our field. In fact, ATA Associates has provided expert witness services to defense and plaintiff attorneys for over 30 years earning a level of credibility unsurpassed in the industry. For additional information visit ATA Associates.
###