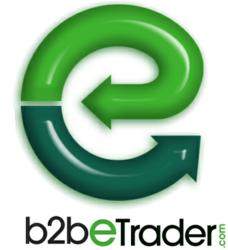 Supporting Small Businesses in 2012!
St. Petersburg Fl. (PRWEB) May 11, 2012
Over the last two years, a number of businesses have been facing severe challenges when it comes to increasing productivity. This is because the economy has remained stagnant and many entrepreneurs are unable to locate those tools that will give them a strategic advantage. To help firms adjust with these challenges, many are turning to the US Chamber of Commerce. For over 100 years, they have been playing an integral part in helping businesses learn to adapt (in an ever changing environment). To achieve these objectives, the US Chamber of Commerce will have firms working with various members. Recently, B2B e Trader was selected as an advisor and advocate for small businesses.
What are an Advisor and Advocate for Small Businesses?
An advisor is an organization that will work with businesses to create a strategy that will help them adjust. This means utilizing next generation tools (which can assist them to become more competitive). B2B e Trader is able to do this by using their state of the art online business marketplace. This is where they have created a way for buyers and sellers to directly contact each other (using the latest in social networking). Moreover, they allow users to speak directly with successful entrepreneurs about new ideas and strategies (in the various chat rooms for free). This is helping firms to be able to see how technology must become an integral part of their strategy. Making it ideal for businesses professionals to buy, sell, or trade a host of commercial used equipment, like restaurant equipment, medical equipment, office equipment, heavy equipment, IT equipment and more. Those who are implementing these ideas will be more effective in adjusting with new challenges they are dealing with.
An advocate is someone who will serve on the different committees in an effort to create polices that are business friendly. B2B e Trader's position is helping small business by having someone that understands the unique challenges they are going through. This helps them to implement these views as part of the US Chamber of Commerce's policy. When the organization is meeting with elected officials, these ideas will be brought to their attention and discussed. This helps to create regulations that are taking into account the needs of different sized firms. The fact that B2B e Trader is serving as a policy advocate, is a sign that the interests of small business are well represented. The combination of these elements is illustrating, how B2B e Trader's success has led to new responsibilities (in looking out for the interests of small businesses).
Cleary, the world economy is dramatically shifting. This means that different sized firms must be prepared to adjust with these challenges. An ally that many are turning to is the US Chamber of Commerce. This is because they have experience in helping companies to address these issues. To assist them, the organization has brought B2B e Trader on board as an advisor and advocate for small businesses. This is from their track record of helping firms to evolve with a host of issues. Those that have followed these ideas were able to transform their business. As a result, B2B e Trader is taking these ideas and is implementing them (in order to help small business owners adjust). This is when they are able to maintain their cost structure and augment their current strategy.