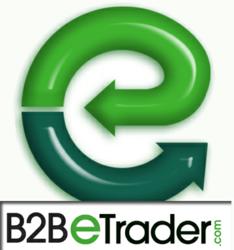 Supporting Small Businesses in 2012
Tampa Fl. (PRWEB) May 18, 2012
Recently, the economy has been facing a number of difficulties. This is because of concerns that it could be slowing dramatically. Evidence of this can be seen with unemployment report for May 2012. Despite a drop in the overall rate (to 8.1%), the total number of new job creation is increasing by less than economists are expecting. This is raising concerns that consumers will cut back on their spending and the economy will slow. For most small businesses, this is a negative situation that could have an adverse impact on their profit margins. To help firms address these issues, the U.S. Chamber of Commerce has hired different consultants who can assist companies in adjusting. B2B eTrader joined as an advisor and advocate based on their ability to help transform how firms are competing in the global marketplace.
The Role of the U.S. Chamber of Commerce and B2B eTrader
One of the main roles of the U.S. Chamber of Commerce is to help various sized businesses adjust with the challenges they are facing. During the last several years, these responsibilities have been increasing with many firms turning to the organization for help. Unable to effectively address the needs of various stakeholders, the U.S. Chamber of Commerce has brought in outside consultants to assist members. Their job is to take their proven track record and use it to help companies in evolving with these challenges.
B2B eTrader was chosen because the firm has a long track record of working with small businesses through the online business marketplace. This is where entrepreneurs can directly contract other parties that are looking to buy, sell or trade different products, services and equipment. Making it ideal for business professionals to buy, sell, or trade a host of commercial used equipment, like restaurant equipment, medical equipment, office equipment, heavy equipment, IT equipment and more. At the same time, they have various message boards and chat rooms to help like minded individuals discuss new ideas (for free). The combination of these factors is making firms more competitive by reducing their costs and increasing productivity. In the future, this helps them to more effectively adjust with different kinds of changes. Once this occurs, is when they will be able to compete on the world markets. The combination of these factors is illustrating how B2B eTrader is offering something more to small businesses. As a result, the company was selected as a consultant and advocate based on their track record of success.
Clearly, the economy is facing continuing challenges from the uneven amounts of economic growth. This is making many consumers nervous, who are cutting back on their spending. To deal with these problems, the U.S. Chamber of Commerce has been working with various sized companies. At the heart of their strategy, is to find organizations that have a proven track record of making a difference. B2B eTrader was chosen because of the online marketplace and free tools that are used in dealing with these challenges. This has helped many small businesses to reduce their costs and increase their productivity. In the future, this allowed them to quickly adjust to new transformations (by having effective tools for addressing a number of problems). This is why B2B eTrader is an advisor and advocate to small businesses (who are partnering with the U.S. Chamber of Commerce).