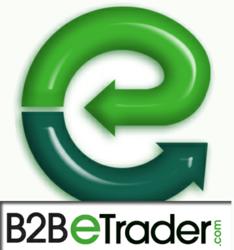 Tampa, Fl. (PRWEB) June 23, 2012
Over the last three years, the economy has been through a series of starts and stops. This is because of concerns about a possible slowdown. Then, later on, is when the economy begins to recover. The problem is that the overall scope of expansion is weak enough where the effects are not felt by everyone. To make matters worse, the unemployment rate has once again started to increase. Commenting about what is happening is Steven Blitz (the Chief Economist at ITG Research) who said, "The big improvements over the winter were not a true acceleration but simply a catch-up after last year's dip. The underlying pace of the domestic economy is a slog, driven by manufacturing and restrained by slackening global demand. Manufacturers are very concerned about Europe because a blowup in Europe means a global slowdown. It hasn't translated into layoffs — businesses are just hiring less." For small businesses, this is troubling by forcing firms to make ever more drastic cuts.
However, those organizations that are using different tools and strategies are able to deal with these challenges. One most innovative is the Small Business Directory that was introduced by B2B e Trader. This is a free application that is allowing entrepreneurs to improve the way their firm is operating.
The Small Business Directory from B2B e Trader
The Small Business Directory is one of several different applications that B2B e Trader has introduced (in helping firms to deal with a host of challenges). This started with the company creating a state of the art application called the online business marketplace and their numerous support tools. The combination of these factors helped users to reach out to a large group of stakeholders. Making it ideal for businesses and entrepreneurs to share advertising listings to buy, sell, or trade a host of commercial used equipment, like restaurant equipment, medical equipment, office equipment, heavy equipment, IT equipment and more. Once this occurred, is when they were able to address the critical needs of their firm. At the same time, this allowed small businesses to reach out to a diverse audience of consumers (using the latest in social networking technology).
Now, B2B e Trader has taken these tools and they have used them to create an all-inclusive directory. This will focus on potential cliental and third party providers. Those firms that are using this technology have reported experiencing a dramatic increase in their operating margins. This means that they are seeing lower advertising costs and the new technology is streamlining their marketing / working capital needs. Over the course of time, this is allowing small businesses to adapt to and target developing regions. This is when they are more competitive and capable of addressing a variety of threats they will encounter.
Clearly, the stagnant economy is forcing small businesses to make adjustments to their strategy. To help firms deal with these issues is the Small Business Directory (which is directly connecting stakeholders with different corporations). This is addressing everyone's critical needs and it is allowing small businesses to adapt with new challenges. Over the course of time, this makes the firm more competitive. As they are realizing an increase in: their profit margins and productivity. This is creating a win – win situation for entrepreneurs and various stakeholders. In the future, these ideas will become a blue pint that is highlighting how these adjustments can occur.