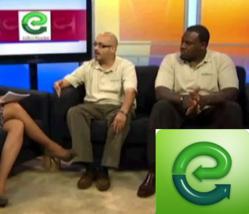 Tampa Bay (PRWEB) August 03, 2012
Over the last few years, social responsibility has become one way that firms are trying to reach out to communities. This is because the majority of companies want to show how they are making a difference. Evidence of this can be seen with a study that was conducted by Ethical Corporation. They found that 62% of businesses wanted to have a positive impact on communities. However, 43% of these projects had little to no effect on stakeholders. This is showing the underlying challenges associated with trying to implement any kind of socially responsible programs.
In the case of B2B eTrader, they have been concentrating on those areas that will have a positive impact on communities. This is accomplished through directly working with a number of charities and foundations with a proven track record of benefiting stakeholders. The most notable include: the HOYAS Foundation, the National Commodore Club and Who U with Ministries. These different initiatives are having a positive impact on communities based upon the activities they are involved in.
The HOYAS Foundation
The HOYAS Foundation was established in 2009. Their main objectives are to reach out to at risk youth through different after school and summer programs. This has been having a positive impact on the young adults of Nashville (who are facing difficulties in adjusting with a host of difficulties). B2B eTrader is showing their commitment in this area by demonstrating how they want to make a direct impact on communities (through their continuing financial support).
The National Commodore Club
The National Commodore Club (NCC) is focused on providing assistance to the Vanderbilt University athletic program. B2B eTrader is playing a vital part through providing consistent monetary support. This is helping student athletes with scholarships and other forms of financial aid.
Who U with Ministries
Who U with Ministries, was founded in 2001 by Lance Brown. He was former Vanderbilt University football player who has seen the challenges impacting student athletes (most notably: a lack of direction and guidance). To reach out to this segment, Brown began working with the university through: talking about the scripture and how it is relevant in today's world. This had a positive impact on the program by giving everyone a sense of greater purpose. B2B eTrader is playing a direct role in this process by providing financial assistance. As a result, these efforts have helped the group to establish an off campus facility. This is where everyone can learn about the scripture and living more empowering lives.
Clearly, B2B eTrader has been taking social responsibility to a new level. This is accomplished through supporting those programs that have a track record of benefiting communities. As a result, they have been providing direct assistance to these areas. Over the course of time, this has resulted in positive benefits for communities and the way they are interacting with stakeholders. Once this take place is when there is a transformation in the ability of these organizations to make a difference in the lives of everyone.