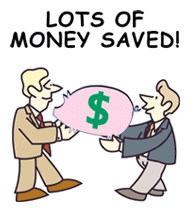 B2B e Trader is proud to support small businesses in 2012
(PRWEB) August 09, 2012
Throughout history, bartering has always been considered to be one of the best practices for helping to address critical needs. In ancient times, this was conducted between two parties out of survival. However, over the years a number of business transactions are conducted every day through s ome form of trade. Evidence of this can be seen in a study conducted by the World Trade Organization (WTO). They found that bartering is accounting for 15% of all worldwide commerce.
Moreover, Hollywood has glamorized these practices. As shows such as Barter King, American Picking, Auction King and Storage Wars are highlighting the benefits of this practice. This has resulted in more firms turning to bartering in an effort to address their underlying challenges. To help companies improve their ability to reach out to stakeholders B2B e Trader is introducing the online marketplace. This free application is allowing different parties to directly connect with each other.
Bartering and the Online Marketplace
The online business to business marketplace is a state of the art solution that allows the various sides to contact each other (via social broadcasting). The way that it works is a firm can create a classified advertisement and then have it shown to the largest target audience possible. This occurs through social broadcasting features that are locating specific groups on web site such as: Facebook, Twitter and LinkedIn. Once this takes place, is when a firm can directly show their ad to those individuals who are interested in what they have to offer. This is when they can begin discussing a potential trade for different products and services. Making it ideal for businesses to barter used equipment, like restaurant equipment, medical equipment, office equipment, for services or other goods. In the future, this helps to keep a company competitive by addressing the most critical needs and reducing their costs.
Furthermore, B2B e Trader is also offering free access to the message boards and chat rooms. This is where everyone can learn about new strategies and ideas from the most experienced entrepreneurs. These insights are teaching business owners about the best practices for bartering and emerging trends. In the future, this gives firms the ability to use these kinds of techniques to their fullest advantage. Once this takes place, is the point that a number of corporations can use bartering to address a host of objectives. At the same time, they are learning about how to become more competitive. When this happens, these organizations are able to protect their customer base and increase productivity.
Clearly, bartering is an effective tool that a number of firms are using to stay competitive. This is because Hollywood and the stagnant economy have created a change in the mindset of entrepreneurs. To help firms adjust with these challenges, B2B e Trader is allowing different parties to contact each other through the online marketplace. This is a state of art application that is using social networking to target and reach out to select individuals. The long term impact of these transformations is that many firms have been able to utilize bartering as a way to address their most critical needs. This helps to increase productivity and protect their customer base (through maintaining a low cost structure).