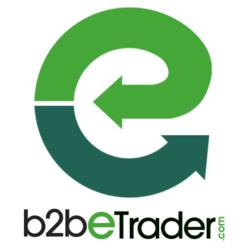 Tampa, FL (PRWEB) March 27, 2012
The recent recession and economic recovery had an impact on consumers with the majority cutting back on their spending. This affected a large demographic of the population ranging from the poor to the affluent. For small businesses, these issues were especially challenging. This is because of the changing marketplace from: globalization and advances in technology. These two factors are creating a situation where small businesses are forced to make adjustments in their business model to survive. To do this, firms are using strategies that are focusing on next generation technology and sound traditional business principles.
One of the best examples of this has been with the use of bartering in an online marketplace. Bartering is an age old practice that goes back to biblical times when many entrepreneurs would use this as a tool to survive. The stagnant economy has been bringing this concept into focus for many businesses that want to adjust with these changing economic conditions. However, the shifts in technology have meant that a new marketplace has emerged online using the most state of the art technology. B2B eTrader is at the forefront of this innovation by using this as a way to easily connect with other organizations or individuals (who have some kind of product they want to barter). This can offer your business the ability to reach out to a host of firms, which can help you to find those products or services that you are looking for.
The Benefits of the B2B eTrader Online Marketplace for Bartering
What makes the B2B eTrader's online business marketplace so unique is that it is taking next generation technology and combining it with the ability to directly connect to the other party. This means that any kind of company that has specific needs can use this as a way to address these issues without the large upfront costs. The secret is their trading platform which can allow you to customize your search for specific products or services in the category of bartering. This is when you will have access to listed organizations and individuals that are seeking similar kinds of transactions. For small businesses, this will reduce the costs of finding the right party and it will not require any upfront capital. Instead, you can contact the other party directly using the free online marketplace. This helps you to locate the products and services your business needs the most. Over the course of time, this will ensure that the productivity and profit margins will continue to remain high (despite the challenges with the economy). Great for posting used equipment like, restaurant equipment, medical equipment, farm equipment, heavy equipment, or anything else they're looking to buy, sell or trade.
Clearly, the financial crisis and slow recovery have been having a negative impact on small businesses. This is because the industry has changed and there is a decline in consumer spending. These factors have placed pressure on firms to seek out some kind strategy to help them with adjusting. B2B eTrader's online marketplace is one tool that can assist your business in finding other parties that are willing to barter for select products or services. This will lower your costs and addresses a host of critical needs. In the future, this will allow your business to adapt to these transformations by using this free service.