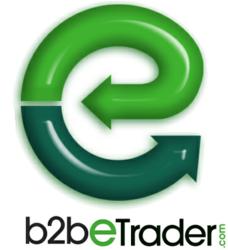 Tampa Bay, FL (PRWEB) March 30, 2012
A common dilemma that most businesses will face is changes that are occurring with the economy. This is because many owners, entrepreneurs and executives will assume that the current approach will continue to be profitable for many years to come. What they are not taking into account, is that globalization has completely transformed the way that firms are competing against one another.
In the future, this means that new competitors could come out nowhere (which will have an adverse impact on the profit margins and the customer base). If left unchecked, this can cause a firm to lose market share. Over the course of time, this can affect the economic viability of the organization moving forward. To deal with these challenges, all businesses must be able to use tools that will level the playing field. This is accomplished by utilizing the latest technology to lower costs and increase productivity. One tool that can help in achieving these objectives is B2B eTrader.
How B2B eTrader is Helping Business to Compete?
B2B eTrader is a classified advertising site integrated with social media to reach out to a large demographic of people. These two areas are designed to provide businesses with an effective business marketplace for locating new customers, suppliers or whole sellers. The way that this occurs, is an individual can look for a particular product or service under a range of categories that are provided. Making it ideal for companies to buy, sell, or trade used equipment, like restaurant equipment, medical equipment, office equipment, heavy equipment, farm equipment and more.
To focus on a specific region, the individual has the option of targeting it within a predetermined range of a particular zip code. This will allow someone to locate the products or services that they need, to address specific issues with their business. In some cases, this involves finding a certain piece of equipment. While at other times, this requires an individual contacting another party about the services they are providing. To reach the largest audience possible, the marketplace will utilize state of the art technology that is targeting specific groups on social media sites such as: Facebook and Twitter. All of these services are provided to users for free.
For business owners, entrepreneurs and professionals; this will allow them to increase productivity along with reducing their costs by directly contacting the other party. During this process, it is possible to: barter, negotiate flexible terms and find discount rates. When this tool is used consistently over the course of time, it can help any firm to effectively locate the resources it needs to remain competitive. This is the key for adjusting to the increasing number of firms and pricing pressures in a globalized marketplace.
Clearly, all organizations need to have tools at their disposal that will give them the ability to compete. B2B eTrader is addressing these issues, by offering firms the opportunity to directly connect with: customers, suppliers and third parties for free. This helps to reduce their costs and address specific needs that are impacting the organization. In the future, this assists the company with adjusting to the transformations in the world economy from: globalization and more competitors. This is the point that firms are better prepared to deal with the underlying challenges they are facing on daily basis.