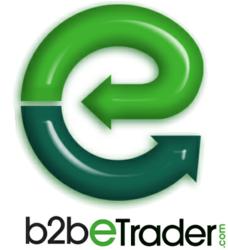 The Susan G. Komen Association has help people that I know personally with cancer treatment. I know if it wasn't for them they may not be here today, says Juan Alvarado, co-founder of B2BeTrader.com
St. Petersburg (PRWEB) April 12, 2012
Over the last several years, a wide variety of corporations have been integrating select elements of social responsibility into their business model. The problem is that many different firms will often face challenges with these policies. This is because a number of these programs are designed for public relations purposes. As a result, there is a high probability that some of these initiatives will face tremendous challenges. The main reason is from a lack of truly caring about the problem or the people who are impacted by a particular event.
Recently, the recession has created a situation where more firms have begun to see social responsibility as a way to connect with customers. This is because they understand that supporting communities is an integral part of helping to make the world a better place. One such organization that has been embracing these ideals is B2B eTrader(with their support of the Susan G Komen Walk in Atlanta, Georgia on October 19th through 21st).
What is Susan G. Komen Walk?
The Susan G. Komen Walk is a 3 day event that has individuals walking a total of 60 miles throughout the Atlanta metro area. The way it works is select individuals will sign up and train for the event. They will then seek out corporate sponsors that can donate select amounts towards their efforts from walking (which is pledged for breast cancer research). For many businesses, this is a great way to show how they care by directly sponsoring the event or supporting particular walkers.
B2B eTraders is supporting Segeda T. Ranjeet, as a part of their efforts to make a difference. This is because both of the co-founders of the company Jovan Hayes and Juan Alvarado has lost close relateives in the fight against this deadly disease. These factors have influenced the mindset of the firm by offer something more to everyone.
As a result, B2B eTrader has taken these views and they applied them to the world of business. The only difference is they are focused on providing firms with the tools they need to stay competitive through the online marketplace. This helps them to connect directly with: other business owners, executives, professionals, whole sellers and resellers to find the products / services they need to stay competitive (for free). This is a part of B2B eTrader's strategy of giving something back to the community. In some cases, this is providing corporations with the tools to stay competitive. While at other times, it could be directly supporting events and foundations that will make a difference for everyone (i.e. Susan G. Komen Walk).
Clearly, most corporations will talk a lot about social responsibility with empty promises. B2B eTrader is taking these ideas and they are using them to support programs that are directly benefiting communities. While at other times, this focus is geared towards offering businesses something that will help to make them more competitive. The combination of these factors is showing how this firm will do more than talk about supporting the community. Instead, they will take consistent action to make a difference. In many ways, one could argue that B2B eTrader is an organization of the future by integrating these ideas together (through their consistent amounts of support and involvement).